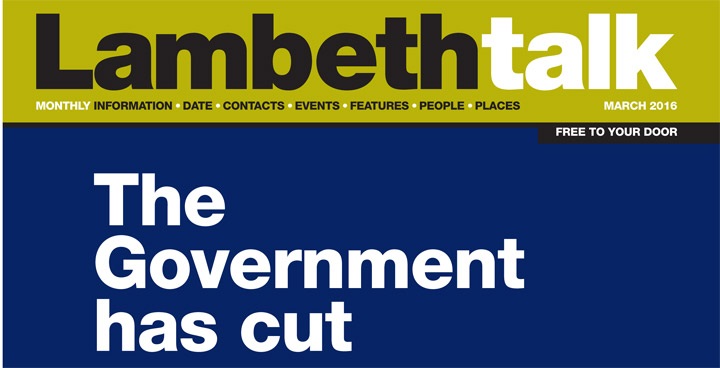 Welcome to the March edition of Lambeth talk. Another  jam packed edition with news about our busy, vibrant and progressive borough.
See pages 6 and 7 to find out how Brixton's volunteer-run Loughborough Farm will soon be growing new businesses as well as fresh fruit and vegetables.
Meet Lambeth's new Youth Mayor and Youth Council on pages 8 and 9. Find out who they are, where they come from and what they aim to achieve for our young people over the next couple of years.
On pages 10 and 11 you'll find important information about the financial challenges our borough faces, how savings are being made and what you can do to help.
The first of our 'from the community' features is provided by the CPFC Foundation, the Community Arm of Crystal Palace Football Club. On page 13 they tell us about a project in Stockwell delivering free sport sessions for local children and young people.
On page 15, our second 'from the community' feature is provided by Metro Charity. They have  set up a new service for lesbian, gay, bisexual, trans and questioning (LGBTQ) young people aged 13–19 in Lambeth.
On pages 16 and 17, you'll find our regular list of what's on in Lambeth.
Download Lambeth Talk – March 2016
Have an idea for Lambeth talk?
If you have something you want to tell residents and local businesses about or if you know of someone, a project or organisation in the borough that you think would be great to feature in Lambeth talk let us know.
Email lambethtalk@lambeth.gov.uk or leave a comment below.