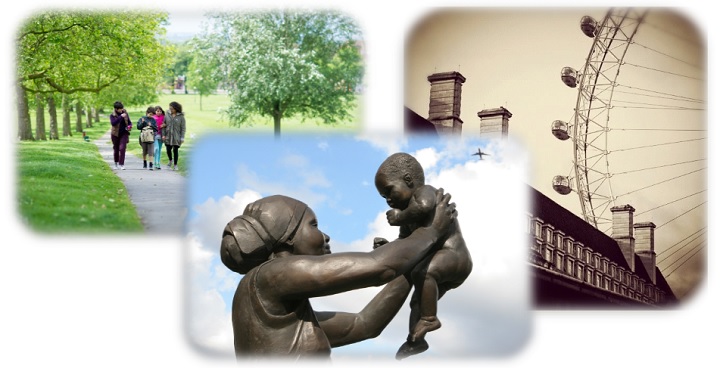 In June, Lambeth Mayor, Marcia Cameron, ran a competition asking: "What makes you feel proud to be a resident of Lambeth?"
We received many great responses and the Mayor has now completed the difficult task of shortlisting the three winning entries.
In first place was Rachel Warner, who wrote:
"There are so many things we love about living in Lambeth: early morning swimming at Brockwell Lido, walking in Brockwell park in the winter, shopping in the multicultural Brixton market, enjoying the Lambeth Country show, and eating out at one of the many restaurants in Brixton Village.
But what makes us proudest is the NHS in Lambeth. Both our children were born in Kings College Hospital about 25 years ago, and all of us have had excellent health care ever since – from hospital appointments to care from our GP and practice nurses. We have really benefited from the care and dedication of all NHS staff we have encountered in Lambeth over the years – from the relatively trivial (my son swallowing a penny!) to the much more serious. I am so delighted to be close to Kings, and wasn't at all surprised to hear how the staff rallied around after the recent Borough Market attack. It made us feel very proud!"
In second place was Jacquie Kemish-Hunt, with:
"I have lived in Lambeth for over 40 years.  In that time it has changed a great deal and this is actually for the better.
The streets are now tidy we have regular dustbin visits once a week and have street cleaners.  Lambeth is a good advert for other boroughs to follow.  I enjoy that we have the same dustbin men and you can have a chat every week when you seem them.  When you are an older person and you live on your own it is very nice to have a familiar face to say good morning and have a  quick chat.
I will end my days in Lambeth.
I am very proud of Lambeth and all the events it is putting on for children and the older generation.  The best free event is Brockwell Park.  Well worth a visit.  The food and the vibe you get  from all different nations mixing together.  A great weekend for the Lambeth and basically all the residents of Lambeth as well as of course the great music.
Good luck to however wins."
In third place was Evette Philips, who wrote:
"On my doorsteps we have great neighbours, loved ones, friends and families.
On my doorsteps we have great schools, doctors, dentists, specsavers and colleges.
On my doorsteps we have great transportation; buses, tube night and day, trams, taxi ,über, our legs to walk, jump, hop, skip, jog, wheelchair, Pushchair, scooter, bikes and cars.
On my doorsteps we have amazing free spaces; parks, gardens, allotments all around us. I have been blessed to live by Brockwell Park – what a great space. Dulwich College spaces and Dulwich Park.
On my doorsteps we can learn to read, write, now click a button on a computers in our library and do many more things to help ourselves for free.
On my doorsteps my favourite part; Tate Gallery, The Royal Academy, The Imperial War Museum, The Black Cultural Archives. This part could go on and on.
On my doorsteps we can go to shops, markets, restaurants, pubs, bars, nightclub open all hours.
I have a lot on my doorstep to enjoy in Lambeth and I hope you all like what I love to most of all. I love art galleries and there free spaces the best and I enjoy walking around Brockwell Park and Dulwich College grounds I love these things living in Lambeth."
Thank you to everyone who entered
The third and first prize winners came to meet the Mayor and collect their prizes.