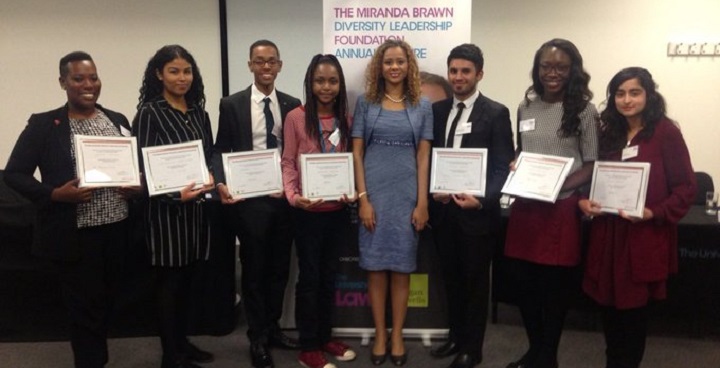 Scholarship packages include up to £1,000, tailored work experience and mentoring, access to top diverse talent and admission to leadership lectures, including the history making Annual Lecture. The seven scholarships on offer will focus on one of the following areas:
Law
Business and Finance
Multi-sector (science, technology, engineering and maths (STEM); politics; media etc.)
The Prince's Trust
Mosaic LGBT
Local government – Lambeth Council
Wanstead, Snaresbrook, Leyton & Leytonstone (WSLL) – John Cryer MP
This year's programme includes an additional scholarship at Lambeth Council which is especially reserved for a young future leader from Lambeth. This is to coincide with the work of the Lambeth Equality Commission, which has been set up to tackle inequality in the borough.
Miranda Brawn, founder of the MBDL scholarship programme said: "As a Lambeth Equality Commissioner and patron of the Black Cultural Archives, I have a strong link with Lambeth and am delighted to get the council's support so that we can offer one young BAME leader a great opportunity to succeed via the Miranda Brawn Diversity Leadership Scholarship."
Applicants must be aged between 14 and 21; from an ethnic minority background; and in full-time education at school, college or university with a good academic record. All of the scholarships are fully inclusive, and disabled and LGBT young people are encouraged to apply.
To apply, candidates need to submit an application form before the deadline on 29 June. Applications will be reviewed by a judging panel of top professionals and winners will be announced at the MBDL Annual Lecture on 21 October 2017 in the City of London.
For more information on the process and the judges, please visit the MBDL website or email info@mirandabrawn.com, with your name and 'Scholarship application' in the email subject line.