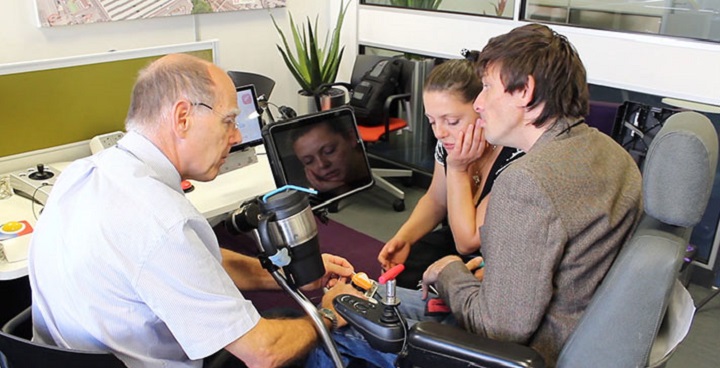 Millennium Community Services (M.C.S) is a charitable centre of free education regardless of religion, race, age, or disability. Since formation in 2010 as Millennium Academy, our mission is to improve Lambeth's quality of life.
Assistive technology
We have partnered with GLOWS in Tulse Hill, and on Thursday 18 October will launch the new partnership as part of UK Online Week. This will include a computer assistive technology workshop from Manchester's "EVERY ONE CAN". Assistive technology allows individuals with limited physical movements to control computers using voice recognition software, trackballs, track pads, touch screens, screen enlargers, Braille displays etc.
Lost generation?
M.C.S. is the only community-based assistive technology voluntary organisation in Lambeth. We are continually looking to bridge the digital divide. Non-English speakers, the elderly and people with disabilities have the most to gain – but 40% of over 65s have never used the Internet and people with a disability, for example, are 4 times less likely to go online. "An increasingly elderly population is at risk of becoming a virtually isolated, forgotten generation", says founder Gail Thompson.
Word from the Cabinet
Cllr Jim Dickson, Cabinet Member for the Voluntary Sector, Partnerships and Community Safety, said: "We share Gail's message that digital inclusion is one of the most effective tools to empower vulnerable people and are pleased to see this partnership to get more people using it."
Volunteers needed
After our launch on October 18 we'll start looking to recruit and train more tutors and volunteers. Volunteers help us ensure that we are "in tune" with community needs.
---
For more information
For more about the courses and the launch day, email Gail at MCS.
For more about Any One Can and assistive technology, see their information pages
M.C.S. also teaches carers and families how a computer with Internet connection is an important tool for gaining independence, social integration, volunteer work, benefits and employment.
MCS partners include the London Borough of Lambeth, High Trees Community Development Trust, Tree Shepherd, GLOWS and Aspire Health and Wellbeing . We also work regularly with Christian organisations and churches on limited or no budget.