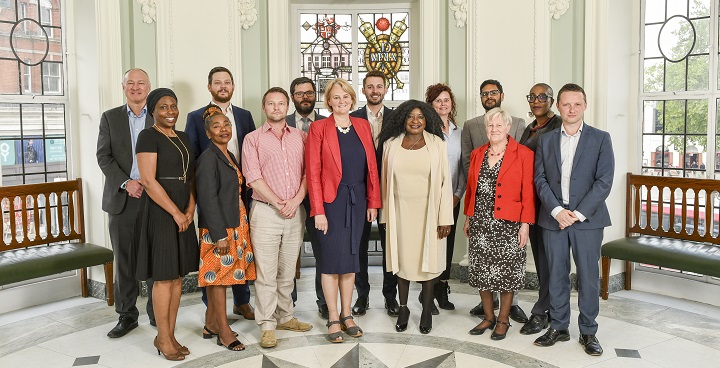 Cllr Wilson was speaking at the council's cabinet meeting as he presented the council's draft medium term financial strategy.
The strategy notes that the council, like all local authorities across the UK, will continue to see reductions in funding from central government for the next four years.
Cllr Wilson said: "This is one of the most uncertain times we have ever seen in local government finance.
"We have made major strides in reducing our costs. We are taking the opportunity to move from 14 offices down to 2, which is saving the Council £4.5m a year.
"But even with those savings we still find ourselves with further savings to make – over £43 million.  This won't be easy, it will mean we have to make changes to services that in better times we would not wish to do.  We will be engaging with stakeholders, partners and residents over the autumn to explore how this might be done.
"A majority of council funding is already spent on supporting vulnerable residents. That proportion will rise, not least with the need to support residents who are on the breadline despite being in work. The real impact of universal credit has yet to be felt in the borough but will be a further burden on our poorest residents.
"We need to be realistic in understanding that the council will need to grow its own income, growing the number of properties paying council tax or supporting business growth in order to boost the local economy, create new jobs and grow business rate income. "We must make sure the benefits of growth are shared so that we can tackle inequality in our borough.
"Fortunately we have a young, energetic population and are in the heart of one of the greatest and most exciting cities on earth. We are better placed than almost any council to meet this challenge."
The cabinet papers, including the Medium Term Financial Strategy are available here.