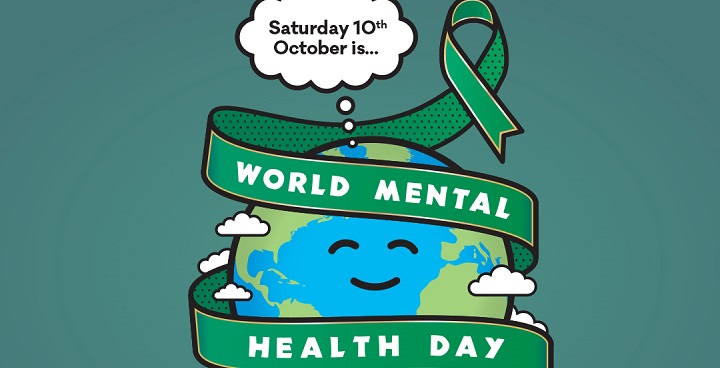 Saturday 10 October is World Mental Health Day (WMHD). The goal of this year's campaign is increased investment in mental health and making it accessible to all.
More mental health support
Covid-19 has added to everyone's challenges – providing care, working from home, going to work fearful, managing grief. It is expected that more people will need mental health support in the coming months and years. Access to mental health support is more important than ever.
Help online
The NHS has launched a 'Make your mind plan': Answer this interactive five question online quiz (how are you sleeping? Is your mood good or bad most days?) and get top tips on relaxing, boosting your energy with exercise, making time to call friends and family, rethinking negative thoughts, and advance planning to help you manage stress. You can also get free NHS Apps including:
Feeling Good – improve self-esteem and self-confidence with cognitive behavioural therapy principles.
My Possible Self – learn to manage fear, anxiety and stress, and take control of your thoughts, feelings and behaviour.
Stress & Anxiety Companion – Guided breathing exercises, relaxing music and games made to help calm the mind, and handle stress on the go.
Celebrate World Mental Health Day with Thrive LDN
Thrive LDN hosts a free virtual World Mental Health Day Festival from 12 noon to 6.30pm. The focus is on young people with performances, panel discussions and workshops about supporting young people.
Live workshops
Kooth–  1pm – 1.40pm join the team behind the free digital service which provides anonymous and personalised mental health support.
Sing 'Live Again' with Melissa James– 3pm – 3.45pm Open to all, learn Melissa's song, Live Again, which spearheaded mental health project, SING4SANE.
Spoken Word Poetry Workshop with Write2Speak– 4.30pm – 5.30pm. Find your creative spark with the artists behind Write2Speak, for an interactive workshop which will show you that poetry isn't stuck to traditional formats.
Register for the Thrive festival and join the live workshops. All festival activities are free.
More information