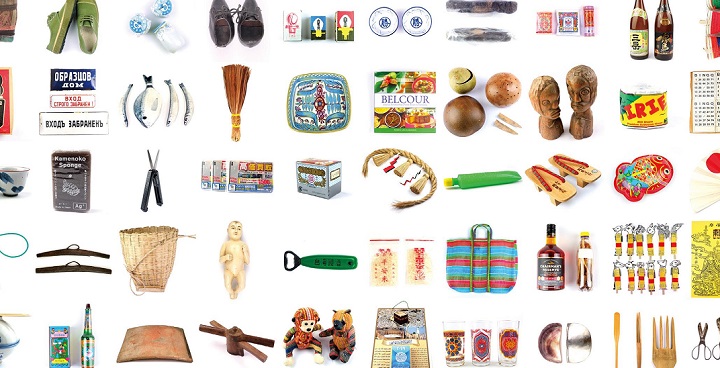 Where can you find a collection of strange and surprising things from all over the world – like Basothan mokorotlo, Burmese thanaka, Omani camel muzzles, Taiwanese lottery receipts, Filipino oyster shells, Japanese katashiro, an Ivatan headdress, and even Beijing yoghurt pots?
Travel things
For two weeks (September 20 – October 2), the almost equally surprising answer is Brixton Library.  London-based non-profit organisation Travel Things Museum – focused on global travel, culture, and discovery – presents a free, curated exhibition of artefacts found by one person while travelling on our planet.
 Curated curiosities
"As you meander through the curated exhibits of wonderful curiosities at Travel Things Museum, we invite you to focus on how the things make you feel, how they evolved over time, and how they may continue to evolve in the future," says the Founder of Travel Things Museum, Taiwan-born artist and landscape architect Jill Tsai.
Connecting cultures
Jill has travelled to all corners of the globe, finding inspiring "things" made to meet local needs by craftspeople everywhere she has visited. Over time, she began to discover the connections between the objects – despite finding them in sometimes very different cultures and regions.
Word from the Cabinet
Cllr Sonia Winifred, Lambeth Council Member for Equalities and Culture, says: "Lambeth Libraries exhibit art whenever possible. Our public libraries are ideal places for people who do not normally go to museums or galleries to see art, they offer affordable space for new and emerging artists and libraries' workshops and talks include the community in dialogue about art. Right now is an excting time with artists who have been very creative during lockdown, and people looking forward to seeing art in person."
Lambeth for art
Recent Library shows include:
Artist Djofray Makumbu's Black History Month 2019
Collage Techniques Workshops – January 2020:
MotherWorks Exhibition simultaneously at Brixton and The House of Commons – March 2020
Brixton Blog & Bugle Summer show July 2021 generated much positive feedback as well as sales.
For more information
The aim of Travel Things Museum is to educate and inspire people about different places, peoples, and cultures, and – most importantly – their interconnections. Find out more: