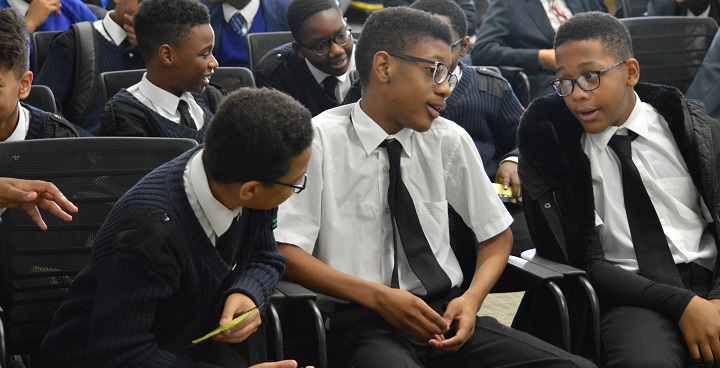 This year 93 per cent of Lambeth parents and carers who applied to a secondary school in the borough have been offered a place at one of their preference schools starting this September, a 2 percent increase from last year.
In addition, the percentage of Lambeth children who were offered their first preference has increased this year to 64 per cent, a 3 percent increase from last year. The overall figures do not include pupils with an Education, Health and Care Plan, as they apply through a separate process.
On the day that parents and carers across London are told which secondary school their children have been offered places at, Lambeth Council has revealed that offers were made to 2,436 applicants this year, 1,558 of whom were offered their first preference.
The co-ordinated school admissions process enables parents and carers to choose schools in Lambeth and in other boroughs. With so many good local schools to choose from, it is inevitable that unfortunately not all children will be able to be offered their first preference. Nevertheless, Lambeth continues to have enough year 7 places overall for residents to choose from and for those wishing to remain in our two all-through schools.
Word from the Cabinet
Cllr Ed Davie, Cabinet Member for Children and Young People, said: "Our schools have lived through unprecedented disruption and pressure over the past two years, and it's reassuring that they continue to keep their brilliant work up and are able to offer a place to every child who chooses to attend secondary school in Lambeth.
"Our system is much less uncertain than it used to be. Gone are the days when a family felt anxious about where their children might go to school and when a child's future depended on whether they got an offer. Our schools and education services have worked hard to make sure this uncertainty has been removed from the system.
"We look forward to welcoming all these young pupils to class, along with their classmates and future friends, in September"
The picture across London
Across London as a whole, 94 per cent of children have been offered a place at one of their preferred schools. Figures released today by the Pan London Admissions Board, the body with overall responsibility for the co-ordination of school admissions in the capital, show that 70 per cent of children applying to London schools got into their first preference school, a 4 per cent increase on last year.
Overall, 89 per cent of London pupils were offered a place at one of their top three choices of secondary school, a 2 percent increase from last year.