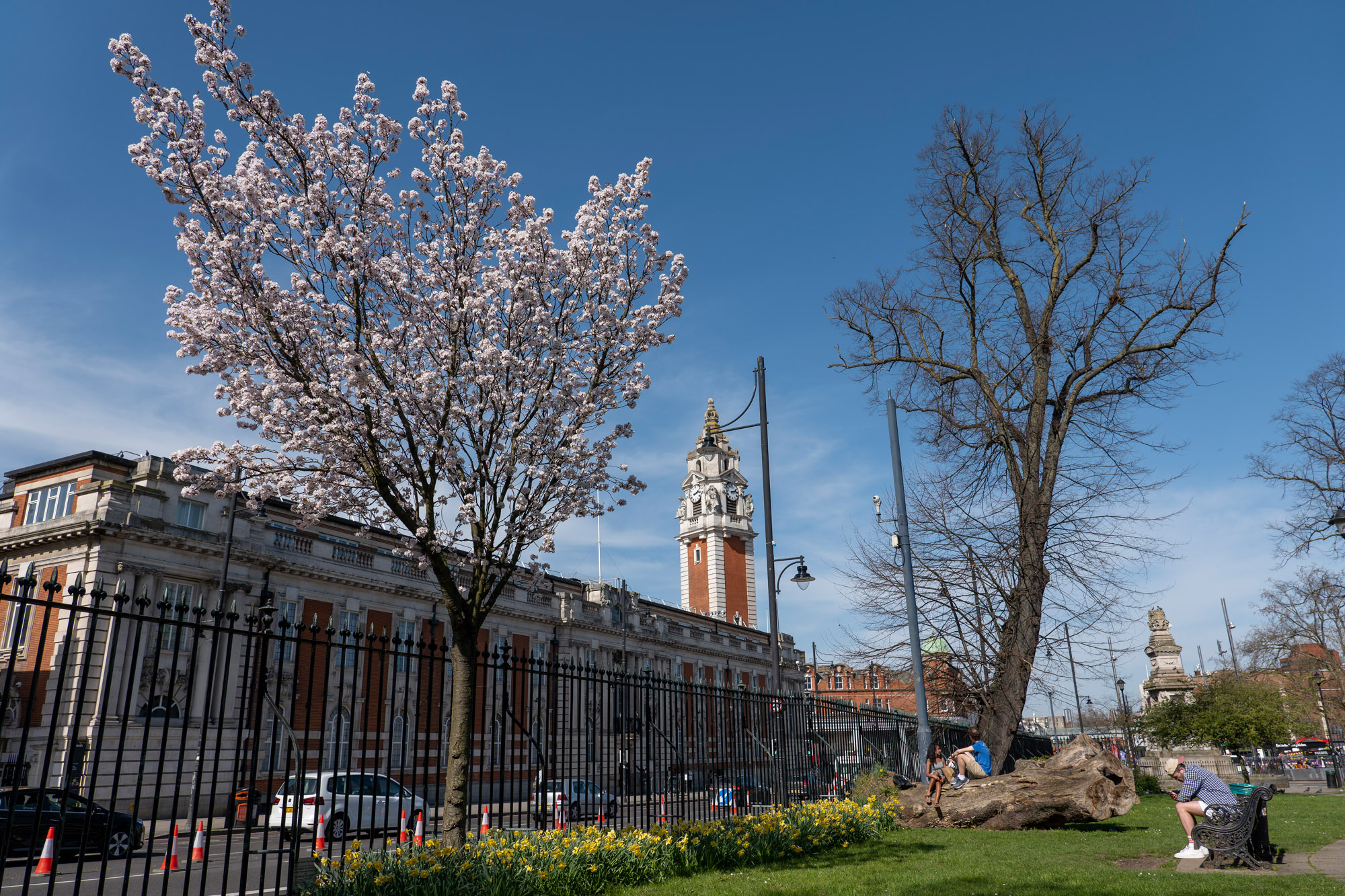 The Lambeth Net Zero Programme has been working with the low carbon businesses to develop their ideas to provide a practical way to reduce carbon emissions and help the transition towards Net Zero.
Each Lambeth start-up developed solutions ranging from sustainable fashion apps to air pollution filters during the six-month accelerator programme. They benefitted from direct support through workshops, mentoring, networking and were given access to industry experts for guidance.
The Lambeth Net Zero Programme has led to the creation of 10 full time jobs and six part-time jobs, as well as helping the start-ups secure over £1million in funding through equity investment, crowdfunding, innovation grants and debt finance.
The programme is funded by the council's Economic Resilience Fund, which was set up to help businesses bounce back from Covid-19 pandemic and delivered by Start Up Discovery School in partnership with OneTech.
The start-ups were also offered a £5,000 grant to support founders with limited financial means to get their ideas off the ground and break into the Lambeth market.
Half of the businesses were led by women, while almost a third were led by someone from a Black, Asian, or Minority Ethnic (BAME) background.
In August the programme also hosted a Sustainable Lambeth: Community Pitch Competition at Impact Brixton, with 60 percent of the businesses being female led and 50 percent African-Caribbean led.
The council believes there is a great opportunity to grow the low carbon sector in the borough to provide high-quality, well-paid jobs for residents.
It also builds on Lambeth Council's commitment to becoming Net Zero compatible by 2030 as set out in the Climate Action Plan.
Lambeth Council is developing its Low Carbon Growth Strategy that will support low carbon start-ups establish themselves in the borough and outline help for current businesses that want to become Net Zero.
Cllr Claire Holland, leader of Lambeth Council, said: "Lambeth has a wealth of talent and is brimming with fresh ideas, which we need to harness the creative skills of our start-ups to help tackle the climate crisis.
"Crucially, though, we are keen to increase the diversity of businesses in this sector. That is one of the main reasons we joined with OneTech and Startup Discovery School to support the growth of these Lambeth low-carbon businesses through the Lambeth Net Zero Programme.
"Lambeth was the first London Borough to declare a climate and ecological emergency, working hard to deliver on the ambitions of Lambeth residents for a fair and just transition to net zero.
"We firmly believe that local solutions can have a significant impact on addressing the climate crisis, as we set out in our Climate Action Plan. The start-ups involved in the Lambeth Net Zero Programme shows how it is possible to offer local solutions to a global problem."
Watch the Day Demo event where the 10 start-ups pitched their ideas to a diverse range of investors.