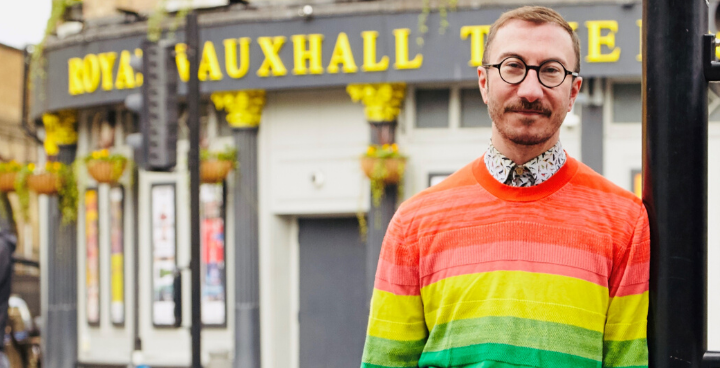 Cllr Philip Normal, 38, an artist with a shop in Brixton Village Market, has represented Lambeth's Oval ward since the May 2018 local government elections. He was elected as the Mayor of Lambeth at the council's Annual General Meeting which was held virtually for the first time on Wednesday night.
Smash the stigma
Cllr Normal, who lives in Kennington, said: "I was diagnosed HIV positive in 2005. I've been on medication for 10-years and thanks to the incredible work the NHS does in the field of sexual health, like many others with the condition, I can live a long and healthy life.
"That said it isn't something any of us should feel pride in as it highlights the shame and stigma that has been associated with HIV for far too long. Being open about your status is an individual choice and nobody should feel obliged to reveal their status.
"But I hope that by choosing to do so I can show that there is no limit to what people living with HIV can achieve and that we have to smash the stigma around HIV once and for all.
"Further, in this time of great anxiety for our communities and tragedy for too many, the story of HIV treatment reminds us there is always hope thanks to medical science. Once we were desperate and dying but now, with effective treatment for HIV, undetectable is un-transmissible."
About Cllr Normal
Cllr Normal has been campaigning on issues of sexual health and LGBT+ rights for 20-years, since first coming out two-decades ago. Having grown up in the Bedfordshire, he moved London in 2000, studying fashion at University of Westminster before settling down in Lambeth eight years ago.
As Mayor of Lambeth for the next 12-months he will be fundraising for the Albert Kennedy Trust (AKT), which supports LGBTQ+ 16 to 25-year-olds who are facing or experiencing homelessness, or living in a hostile environment.
A focus on homelessness
Cllr Normal said: "I'd always planned to move to London, especially as being a young gay person did cause issues in my family, it wasn't simple or easy. When I first moved here it was my first time living in south London and as soon as I moved to Lambeth at Oval I felt like I could really put down roots here because it's such a wonderful community.
"I think that's an important message because a quarter of homeless young homeless people identify as LGBT, and 77 per cent of Albert Kennedy Trust clients said that them coming out to their family is the reason with they have issues at home or have been made homeless.
"It's a critical issue and very relevant to Lambeth as it's the borough with the largest gay population in the country. We have a huge issue with homelessness so the AKT is incredibly important and active in the borough, and I'm delighted to be supporting them in this new way."