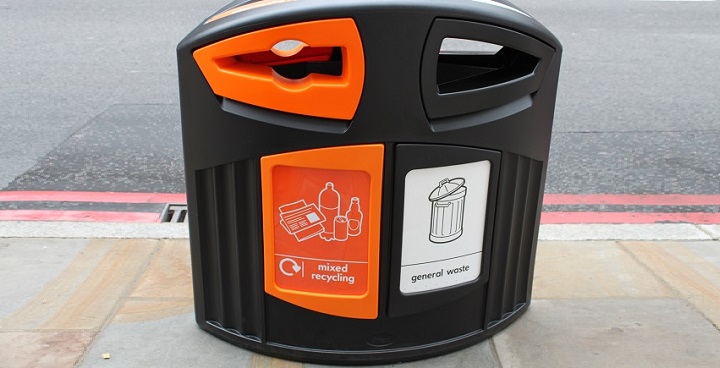 Recycle Week this year has the theme of recycle at home and away.
More Lambeth residents than ever are recycling at home, and now recycling items while out and about is becoming even easier.
Over 200 new on-street waste and recycling bins will be installed on Lambeth high streets over the next few weeks, to give everyone the chance to recycle their rubbish – and keep our streets clean.
Cllr Jenny Brathwaite, Lambeth Cabinet Member for Environment and Sustainability said: "These new bins will encourage more people to recycle without even having to think about it – boosting the recycling rate in the borough as well as keeping our streets rubbish-free.
Recycling helps conserve resources, save energy and protects the environment and it's important we all play our part."