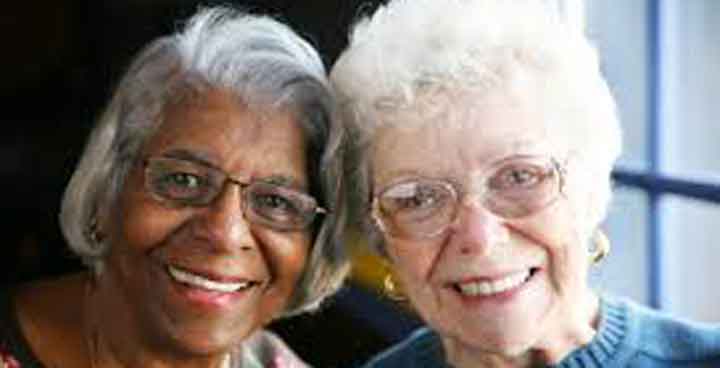 Age UK has revealed that about 1 in 4 people will get old alone. That is as big a challenge here in Lambeth as it is anywhere. This might mean having nobody to talk to, not being able to get the shopping or able to sort out the bills.
In response to these recent findings, Age UK have launched a great campaign called  No One Should Have No One which is about getting people to help. This could be time or it could be money. To find out more, visit www.ageuk.org.uk/no-one
They have also got a great idea for anyone who is doing something already to take a picture of themselves with the person they meet up with and put it online. To support the No One Should Have No One campaign, Age UK are also asking everyone to share a picture of themselves  with the person they turn to for advice, company or to make them laugh when times are tough. To find out more, visit www.ageuk.org.uk/no-one/notbymyselfie
Older people and their families can call Age UK Advice for free on 0800 169 65 65. Lines are open 365 days a year from 8am to 7pm.
To find out more about Age UK, visit www.ageuk.org.uk