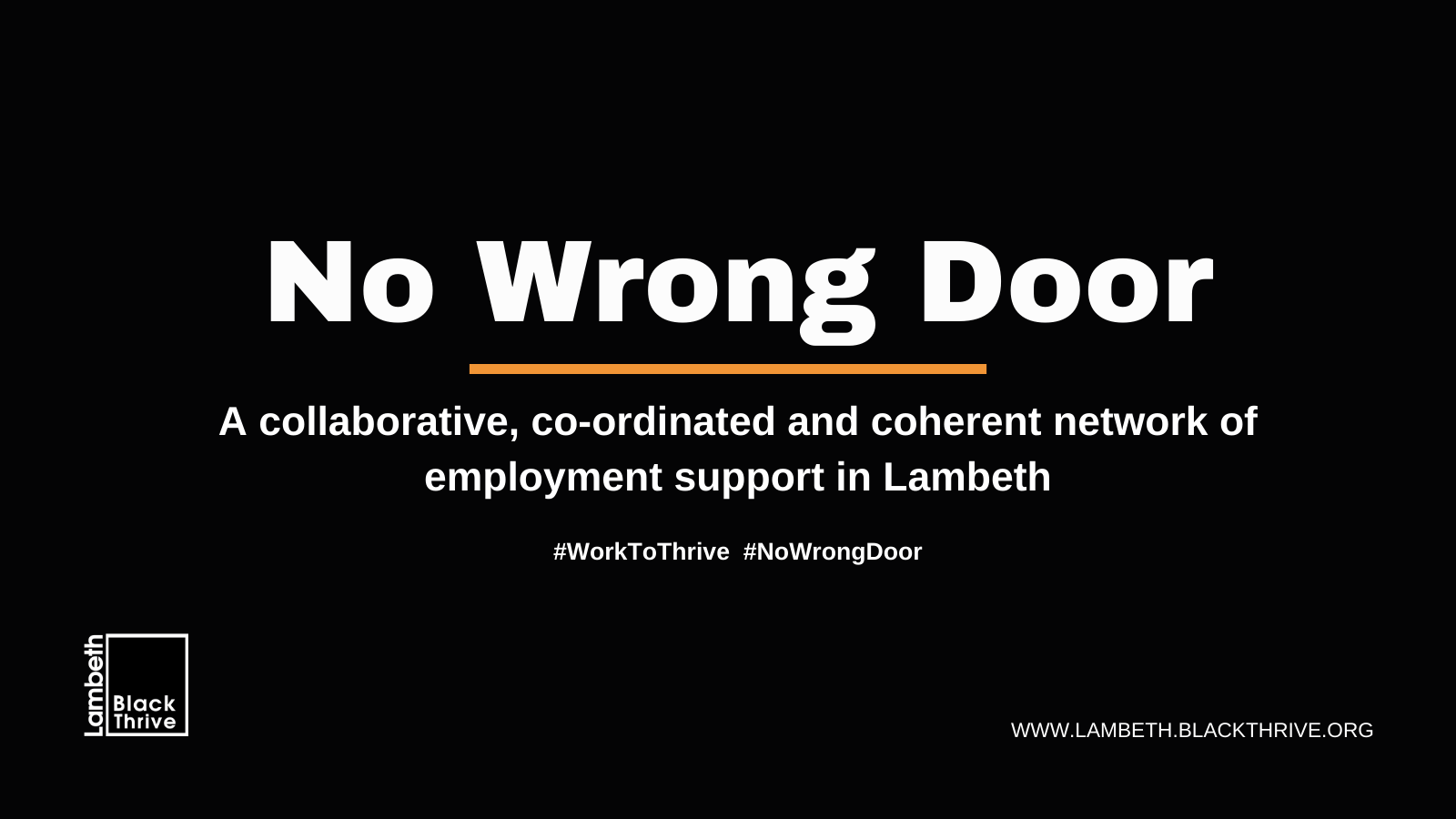 The aim is to ensure that Black and Disabled residents can get the support they need with a more collaborative relationship between different employment support services. It has now formed the No Wrong Door Collective bringing together five Lambeth voluntary sector organisations that already support residents in different ways.
The collective has urged Lambeth's providers that offer employment support to complete a short online survey here: Black Thrive Lambeth No Wrong Door Survey.
Cllr Jacqui Dyer, Lambeth's Cabinet member for Jobs, Skills and Community Safety, and chair of the partnership, said: "Lambeth Council has increased its determination to support the collaborative effort to improve the employment opportunities for our Black and Disabled residents. We want to make these outcomes happen.
"I would encourage organisations in Lambeth to contribute to the survey, which takes less than 15 minutes to complete, to provide a full picture of the employment support on offer."
The following groups have already signed up as partners with The No Wrong Door Collective:
Renaisi works with individuals experiencing economic exclusion, social organisations trying to improve their impact and place-based systems that want to work differently through leadership and coordination.
Mosaic Clubhouse support individuals that have been socially or vocationally displaced by mental illness to regain the confidence and skills to improve residents' life chances.
Status Employment helps those with serious mental health illness find employment, as well also providing education, training, and volunteering opportunities to help individuals move closer to work.
Disability Advice Service Lambeth provides information, advice, and advocacy services to support individuals with a range of impairments into employment.
Vocation Matters is a user led project integrated within South London and Maudsley (SLaM) NHS Foundation Trust. They provide time-unlimited, vocational information and support for people who use mental health services in Lambeth
Cllr Dyer said: "I hope that even more organisations from the employment support sector can complete the survey and commit to working closely with the No Wrong Door Collective to bring about substantial change.
"As a council we are committed to help all residents, no matter their background or circumstances, to have the tools to enter into and succeed in the workplace."
For more information visit lambeth.blackthrive.org/no-wrong-door/.