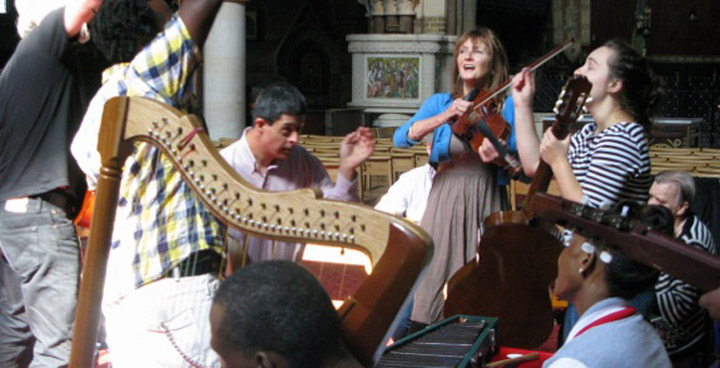 Nominate your local heroes for a Lambeth Community Award and let us thank the people who go that extra mile to make a positive contribution in the community.
We all know individuals or groups that give a huge amount in the community. From keeping their community clean and safe to helping others make the most of their lives, these people make Lambeth a great place for everyone.
For more details and to nominate, visit www.lambeth.gov.uk/communityawards
Nominations close on Monday 17 August.
Winner of the Voluntary Organisation of the Year Award 2014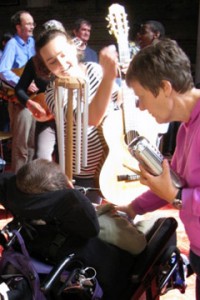 Last year's winners were nominated by Lambeth residents and they all reflect the diverse way that local people are working to make Lambeth a place we are all proud of.
Joy of Sound, Voluntary Organisation of the Year 2014
Joy of Sound (JOS) grew out of an inspirational musical meeting between a young man called Derek who has profound and multiple learning difficulties and founder, William Longden. Derek was trying to play a very battered guitar that was not really functional. William offered Derek his own guitar, while he played an Indian bamboo flute. Suddenly there was an intense and joyful musical connection that happened without words.
JOS was established as a charity in 2000, since then, many thousands of participants have benefited from their weekly workshops, one off events, festival appearances, presentations, lecturers and training programs.
On winning the award, JOS founder, William Longden, said: "It is strengthening and encouraging for our volunteers to know that our creative practices and innovation are acknowledged and that every participant is awarded for their successes."
Find out more: www.joyofsound.net