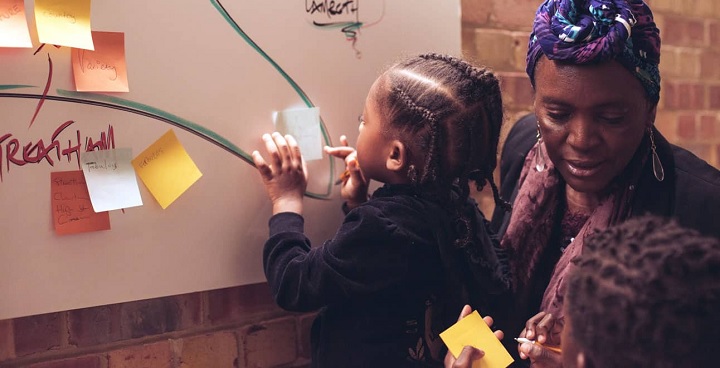 Since officially launching Lambeth's bid in October to be awarded the London Borough of Culture by the Mayor of London, proposals have been made by local residents, community and cultural organisations for what they would like to see in Lambeth if we win the opportunity to host a 'Year of Culture'.
Asking 'what would you do with the £1.1 million investment has prompted a large response, and inspired many to submit ideas on the website. Ideas are as diverse as the community in Lambeth, and reflects the ambition of the bid that no-one will be left out of a year of culture in the borough. Some suggestions support existing events that have struggled with funding, some are suggestions to create completely novel events.
The telling of our stories has been a common theme, through different mediums from costume to craft to portrait. Among the common themes there has also been a focus on celebration. Celebration of writers and poets, taking spoken word to the street, the walls and estates of the borough. Celebration of past and present community and cultural heroes. Celebration of the variety and richness of our food culture. Celebration of music to promote wellbeing and create positive outcomes for people.
It's not too late to tell us what you would like to see included in the bid. It doesn't have to be a detailed proposal, a simple idea will do. Submit your suggestions at the Our Lambeth website, and don't forget to back the bid!