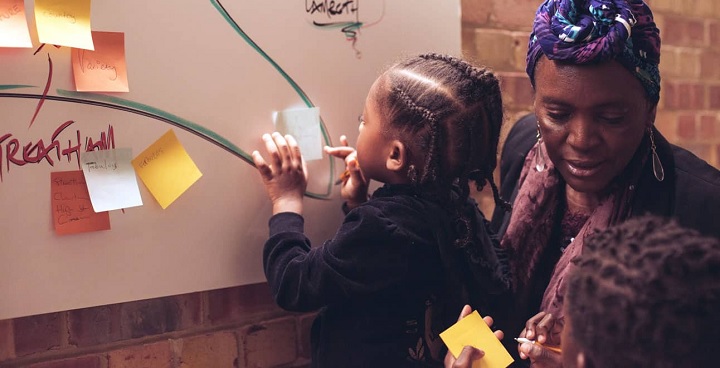 Mayor of London Sadiq Khan recently launched a competition for London boroughs to bid for a Year of Culture and last night we launched our bid with the support of more than 50 organisations across the borough.
#OurLambeth
Our bid aims to build on the already impressive cultural offer in the borough – Lambeth is home to organisations like Ovalhouse Theatre, the Old Vic, London Philharmonic Orchestra, the National Theatre and the UK's only Black Cultural Archives – and make it more accessible for every single resident.
Launch event
At the launch event, held last night at the refurbished Department Store in central Brixton, Leader of Lambeth Council, Cllr Lib Peck, said:
"We already have a fantastic cultural offer in Lambeth – home to huge, global cultural institutions alongside countless grassroots groups and a growing number of small, progressive businesses.
"We want to submit a bid that both celebrates this, and aims to build on it, ensuring that every single resident can get involved, from whatever background, whatever age and whatever their circumstance."
Speaking at the same event, Ovalhouse Theatre Executive producer, Stella Kanu, said:
"We back the bid in the hope that we can imagine beautiful reflective mirrors in the hidden and open spaces across Lambeth – homes, theatres, parks, libraries, back streets – and more importantly in the mind of those who are often unrepresented."
Brixton Design Trail head, Binki Taylor, who is part of the bid team, said:
"I'm delighted that so many people are already on board and we are all going to work together over the coming months to make sure Lambeth's bid for Borough of Culture simply cannot be ignored."
Winning the bid
Two winning boroughs will be named London Borough of Culture, one in 2019 and one in 2020. And up to six other boroughs will receive support to deliver bespoke cultural projects.
Pledge your support
We need to gather even more support from residents over the coming weeks. You can pledge your support by going to www.OurLambeth.london
As our campaign builds we will also be asking h residents, organisations and businesses all able to contribute ideas as to what they would like to see if Lambeth won and were to host a 'Year of Culture'.
What are people saying on social media?