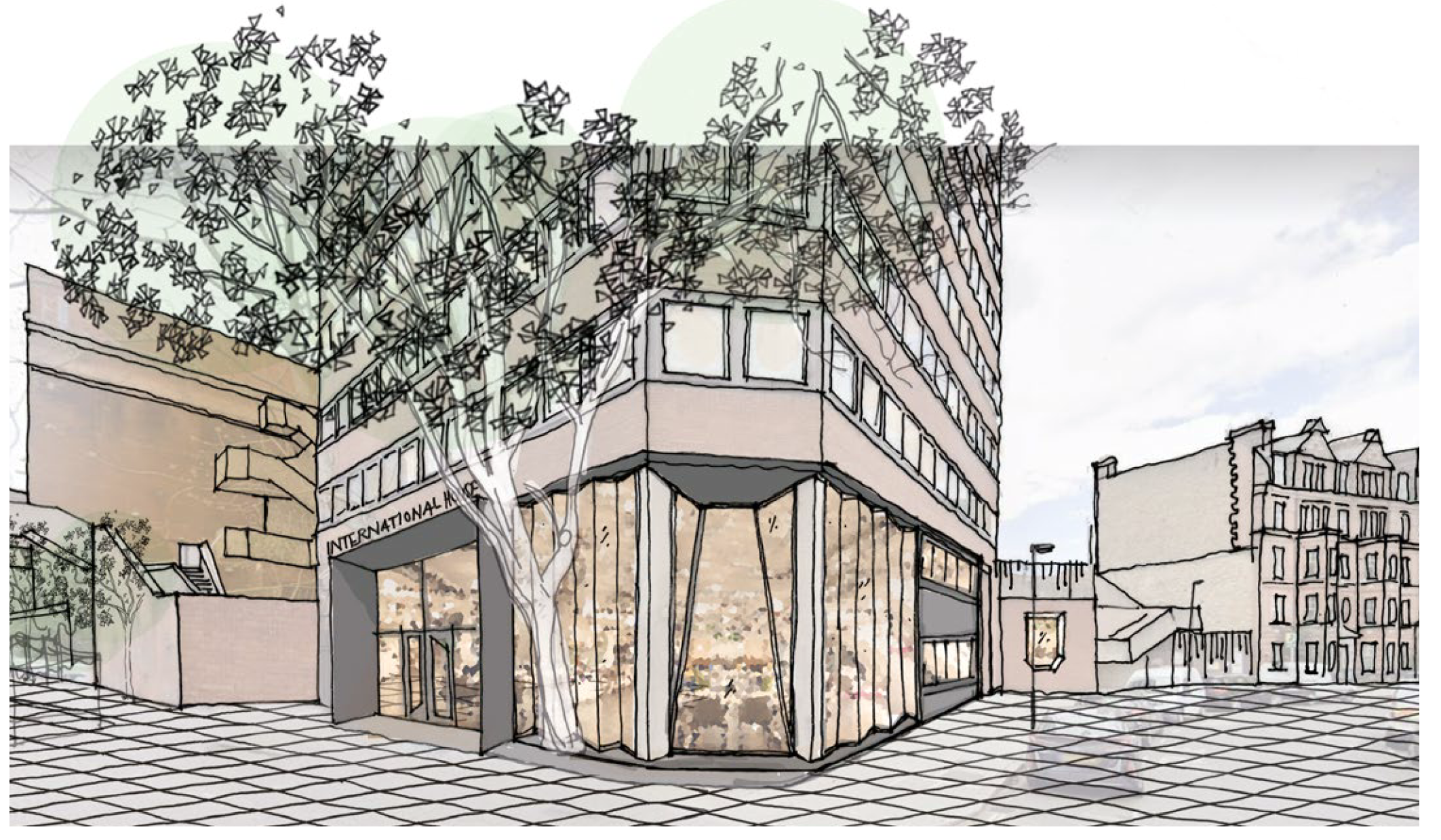 Lambeth's cabinet has agreed to work with London Square following a competitive tender process to find a partner to spearhead the transformation at 49 Brixton Station Road and 6 Canterbury Crescent.
London Square has committed to delivering at least 240 new homes that meet the needs of Brixton residents including larger family homes. Half of these will be affordable homes comprising 70 percent at council rents and 30 percent as either shared ownership or London Living Rent.
International House will be retained and extensively refurbished to provide 7,800sqm workspace for local businesses and a further commitment to making at least 20 percent of the building affordable workspace.
There will also be significant improvements to the public realm.
A robust Equalities, Diversity and Inclusion strategy will be delivered, with a particular focus on extending opportunities to our Black and Minority Ethnic communities, young people, women, and people with a disability.
Cllr Matthew Bennett, Deputy Leader for Planning, Investment & New Homes, said:  "The appointment of London Square as our preferred development partner means we can now work together to develop proposals that both respond to the needs of people and ensure the benefits are shared by all.
"London Square shares our vision for central Brixton to deliver good quality, affordable new homes, affordable workspace, improvements to the public realm and better employment prospects for local people."
London Square has committed to providing skills and training opportunities for Brixton residents as well as ensuring 25 percent of jobs and apprenticeships are offered to those living locally.
Our development partner will begin working with the local community later this year to ensure that designs and the outcomes of the development respond to the needs of local people.
Councillor Andrew Wilson, Cabinet Member for Finance and Performance, said: "This project will provide hundreds of local jobs, internships and apprenticeships during the delivery phase and even more when the workspaces at International House are open for business.
"London Square will provide more than 20 percent affordable workspace at International House that will help nurture the next generation of businesses and cement Brixton's place as one of the most exciting places in London to live and work."
This will be London Square's second project in Lambeth, having completed an award-winning transformation of a derelict cinema site on Streatham Hill, which had been empty for years, into new homes with shops, a café, and a community theatre.
Chief Executive of London Square Adam Lawrence said: "We are thrilled to have been chosen to play a key role in helping to deliver a project that will see significant investment into Central Brixton and more jobs and opportunities for the Brixton community.
"We look forward to working with Lambeth and residents to create well designed, affordable homes of the highest quality for local people and families, set in landscaped gardens and with improvements to the surrounding area – with a focus on creating attractive, green, public spaces."
Kaye Stout, partner at architects Pollard Thomas Edwards, added: "We are delighted to be working with the people of Brixton and the London Borough of Lambeth on this vital, transformational project. The new Brixton Rec Quarter will set the standard in the capital, combining homes, workspace, and a new green public realm — co-designed with the local community."