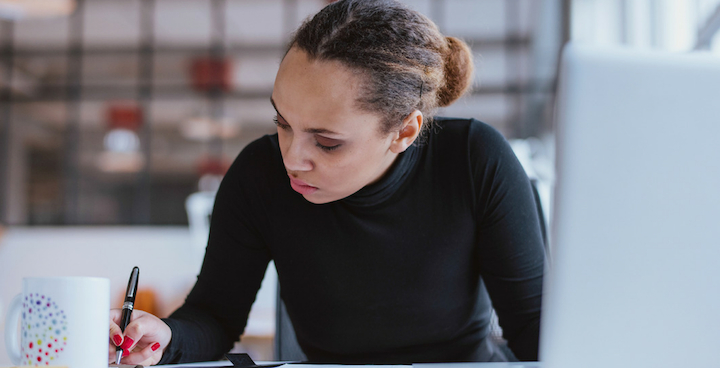 Patience is a black British young adult who has been in the care of Lambeth. As a teenager, Patience and her family found it difficult to get on with each other and she was told to leave her family home. Patience spent a lot of time away from her family home and became involved with adults who sexually exploited her and tried to get her involved in gang and criminal activities.
After she had been arrested, Lambeth started to look after Patience because the Police and Youth Offending Service were worried about who was caring for her and making sure she was safe.
Lambeth social workers worked with Patience and her family network to try and help them create a solution to care for her and keep her safe. Patience and her family told social workers that they couldn't live together again. Patience told the social worker about lots of bad things that had happened in her family and that she didn't feel safe to live with her parents again.
Lambeth helped Patience to live in semi-independent accommodation so that she could be supported to learn how to manage as an adult. Patience found it difficult to change the way she had been living and kept going missing from her accommodation. Patience had to be moved to different accommodation several times because the adults who had been trying to exploit her kept finding out where she was living.
Patience's social worker found a therapeutic semi-independent accommodation provider who could offer a dedicated keyworker to help Patience think about what was happening in her life and how she could change things. Patience is now very settled and has made good progress in her independent living skills and understanding of healthy relationships. Patience recently attended the Lambeth Apprenticeships programme and has been offered an Apprenticeship with Lambeth. She is also getting ready to move to her own independent property.
This case study is based on a real service user in Lambeth, however, their name and photographs have been substituted to provide anonymity.
---
Lambeth's services are changing – and we want you to have your say
Over half of all of Lambeth Council's spending goes on supporting our most vulnerable residents. But the amount we receive from central government has more than halved since 2010. We've already cut our spending by tens of millions of pounds since 2010; but, by 2022, we'll need to cut another £43 million from our spending.
Starting in November 2018, we'll be launching a series of consultations on our plans. Don't miss the chance to have your say. Sign up below.