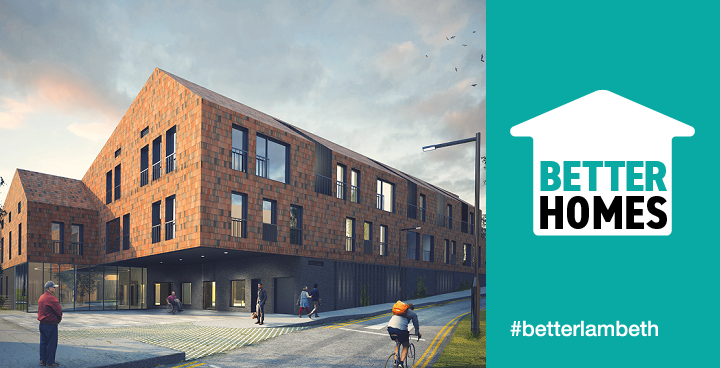 The scheme, which will be located at Coburg Crescent on the Palace Road estate, will include a new building providing a day centre service for adults with learning disabilities and 11 new flats for both long term and short term residential accommodation with care for adults with disabilities.
A community space and café will also be built as part of the development, along with a new shop facing onto Palace Road to be operated independently from the centre.
Lambeth is working with the build contractors to ensure as little disruption as possible to shop provision on the estate whilst the work is undertaken.
Service users and local residents have been heavily involved in the design of plans, and will be engaged further as the shared resource for new residents and the local community develops.
Word from the Cabinet
Cllr Jackie Meldrum, Cabinet Member for Adult Social Care, said: "I am delighted our residents with learning disabilities will have a fabulous new centre and our first bespoke housing for disabled people.
"The local community have been very supportive and will have use of the communal space and cafe In the new building."