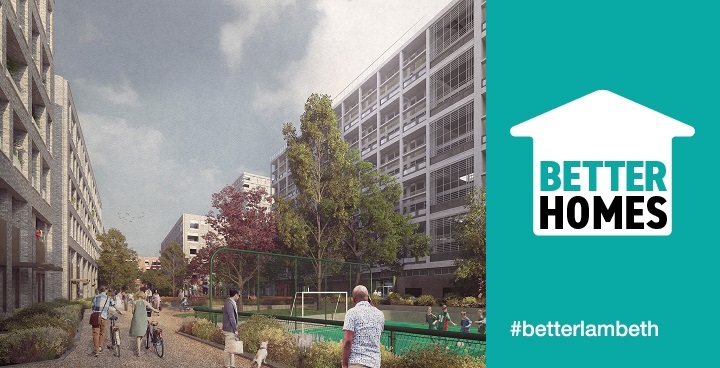 The application set out full details of the plans to build 362 new homes on the estate, including:
51 brand-new replacement homes for existing secure tenants on the estate
An additional 34 genuinely affordable homes rented at our tenancy strategy rent levels
20 homes for existing resident homeowners
These brand-new, high-quality homes will be far larger than the existing homes on the estate, and will ensure that residents can enjoy a warm, safe and dry home fit for the present day.
Our guarantee for current residents
Under the Key Guarantees, every current secure council tenant living on these estates will be able to move into a brand-new home at council-level rent on the rebuilt South Lambeth estate. In addition, there are affordable options for resident leaseholders to help them to stay on the estate.
More and better homes
South Lambeth estate is among six estates included in the borough's Estate Regeneration programme. Planning permission has already been granted for rebuilding to commence on two of these – Knight's Walk estate and Westbury estate – which will deliver over 400 new homes. To deliver the schemes on the six estates, Lambeth has set up Homes for Lambeth (HFL), a company fully owned by the council. It will also build private homes, which will help pay for the new affordable homes.
Word from the council
A council spokesperson said:
"We are pleased that planning permission has been granted for the rebuilding of the South Lambeth estate, which will provide much-needed, genuinely affordable homes to help tackle Lambeth's housing crisis.
"We are delivering on our commitment to build better homes for current residents and more homes for those who don't have a permanent home at the moment."