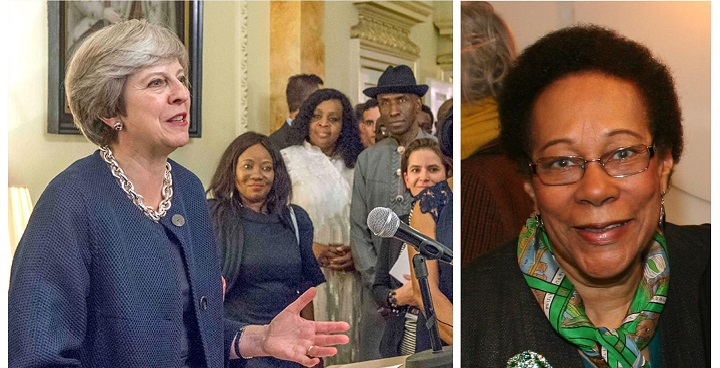 The Prime Minister honoured BCA's Chair, Dawn Hill, by presenting her with a Point of Light Award in a Black History Month event.
'Points of Light'
Points of Light are awarded by the Prime Minister to outstanding individuals who are making a change in their community and inspiring others.
Recognising volunteers' work
The Prime Minister said: "I'm very grateful to the Black Cultural Archives for helping us with this event and delighted that I have been able to meet Dawn Hill, the Archives' chairwoman. The Point of Light Award recognises her activity and voluntary work she has put into the Black Cultural Archives.
Black Heritage in Britain
"The Archives' collection, and the uplifting and inspiring stories of Black history they tell from Roman times to the present day are now on display in the UK's first national Black Heritage Centre, housed in a beautifully restored Georgian building. It is a great asset for this city and our country. It serves to remind us of a very simple truth: that Black history is British history and the history of our country is the history of all our people, of every ethnicity."
Word from the Council
Cllr. Sonia Winifred, Lambeth Cabinet Member for Culture, said: "This year marks the 30th anniversary of Black History Month so it is fitting that the Prime Minister recognises the contributions of the Black Cultural Archives by presenting Dawn with the Points Of Light Award.
"Dawn works tirelessly and is totally committed to keeping the legacy of Black History alive for this and future generations. She is truly inspirational and I congratulate her on this award."
---
More Information
Black Cultural Archives
The Black Cultural Archives is the only national repository of Black Culture and Heritage in Britain to preserve and promote the history of African and Caribbean people, championing their diversity and inclusion in the UK and beyond. The archives opened in 2014 in a former Lambeth Council owned building in Windrush Square, Brixton, funded by the Heritage Lottery Fund, Lambeth Council, the GLA and others. This year BCA is launching 'Everyday Heroes', a campaign to highlight the positive community work by individuals of African or African Caribbean descent who are based in the UK. Follow BCA on facebook
Points of Light
For stories of who has won and why see their pages.