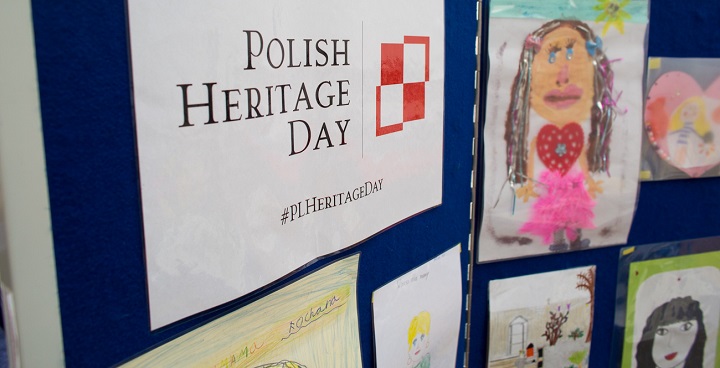 In the news
Lambeth Council was concerned how few of the Polish community come forward as community representatives or make their views known in consultations – they were undiscovered assets. Stockwell Partnership's 'Poles Connect' project found Polish people tended to keep their heads low because of Brexit. They saw themselves used as a bargaining chip in politics. Migration is always in the news, and hate crimes and media about gypsies affect all Eastern European communities.
Family and nation
There's a very high percentage of families with both parents working, and a strong culture of family providing childcare instead of sending children to nurseries. So we have quite a big community of grandparents invited over later to help. There was also a sense of wanting to do things 'the British Way', of feeling that Britain thinks of Poland as a country of gloomy people, with no famous artists like Paris or Rome. Far fewer people know Polish literature than love their Russian neighbours.
Doing it their own way
'Poles Connect' has been bringing together people who only socialised with their own family. Now, they're starting their own groups. There's a Young Poles Academy and a book and poetry group. People are talking about starting a Polish choir. The 50+ group wanted their grandchildren to have a sense of Polish heritage and identity. They've learned English and IT, they've published a book about their lives for their grandchildren.
Folksy or funky?
There are so many events in Streatham Tate library that the community calls it "the Polish Centre." For example, in June, 22 young people had a read-in and sleepover. It's not always folksy and traditional – it's important to break down that stereotype of "lagging behind" the West – so we try to make events funky as well.
Local Heroes
'Local Heroes', a new film about the Polish community, will screen later this year at the Streatham Film Festival, with a magazine and an exhibition at the Gasworks Gallery in September.
Community Voices
We'd love more people from the Polish community to take action with the pride they feel in themselves – get involved in local politics, get training in community leadership, and to get heard in tenant forums.
More information