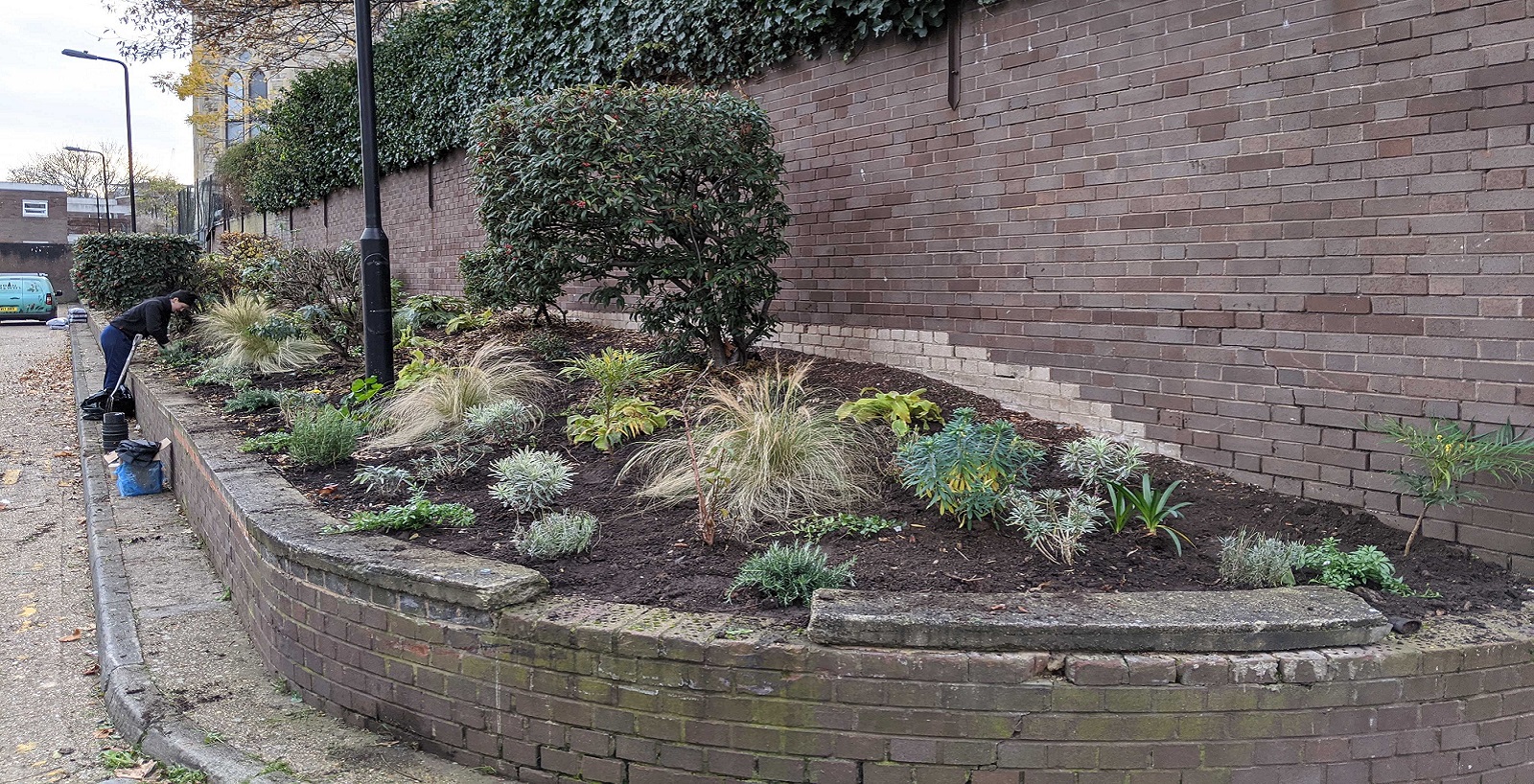 The council has identified landscaping projects including the installation of gardens, flower beds and benches, for a slice of the proceeds from "Section 106" contributions from developers.
S106 funding has contributed millions towards the costs of providing community and social infrastructure, enabling local groups to fund projects in a wide variety of areas including parks, public and open spaces, and community services and facilities.
Lambeth's Housing Projects team has successfully bid for almost £200,000 to improve "estate greening" in Stockwell and Larkhall. Councillors will be told at a Full Council meeting this week that estates in the Larkhall Ward alone had been allocated £120,517.69. Total funding for "pocket parks" in the Stockwell and Larkhall wards comes to £194,315.56.
The funded projects include a community garden on the Springfield Estate, new flower beds and seating on the Gauden Estate, and the installation of new flower beds and park benches at Chelmsford Road.
Word from the Cabinet
Cllr Paul Gadsby, Lambeth Cabinet Member for Housing, said: "We believe as a council that it is important that any development shows a financial commitment to the surrounding community and as a borough we have an extremely strong track record of achieving this goal. We've also outlined proposals to raise charges for developments via the Community Infrastructure Levy (CIL), which will result in even more resources being made available for the community.
"These greening and environmental projects in Stockwell and Larkhall, which are being designed with residents and the community, will make a really positive contribution to the estates. They will increase bio-diversity, provide space in some cases for gardeners and enhance the living space for everyone in the area."
All the works are planned to be delivered or on site by the end of the April this year. The council will be using a range of greening contractors including local organisations. Other projects in Stockwell will also be received substantial investment over the same time period.
The full list of projects funded by the contributions is as follows:
Springfield Estate (£44,500) – Removal of existing concrete mound to create a small community garden, planters to be added in Bilton House, planting of bulbs to existing green spaces on outside of estate, install park benches
Chelmsford Road (£4,980) – Installation of new flower beds and park benches
Larkhall Estate (£40,000) – Replacement of existing box hedges along Albion House, planting of memorial magnolia tree in front of Naylor House, improved seating and general development of existing green space
Clapham Road Estate (£6,000) – Installation of new benches, herbaceous beds and flower beds
Gauden Estate (£17,000) – Installation of flower beds with seating, bulbs to be planted at Lynde House, installation of flowers beds with seating at and change existing pots opposite Gauden Road at Dennis House and install greening around tarmacked areas and install flower beds with seating at Romyane House.
Fenwick Estate (£8,037.69) – Planters to be installed and creation of green space outside tenant hall.
The cash for Stockwell will pay for works including community gardens, planting and new "green roofs" for garages, on the Spurgeon Estate, Landscombe Walk, Hemans Estate, and Mursell Estate.