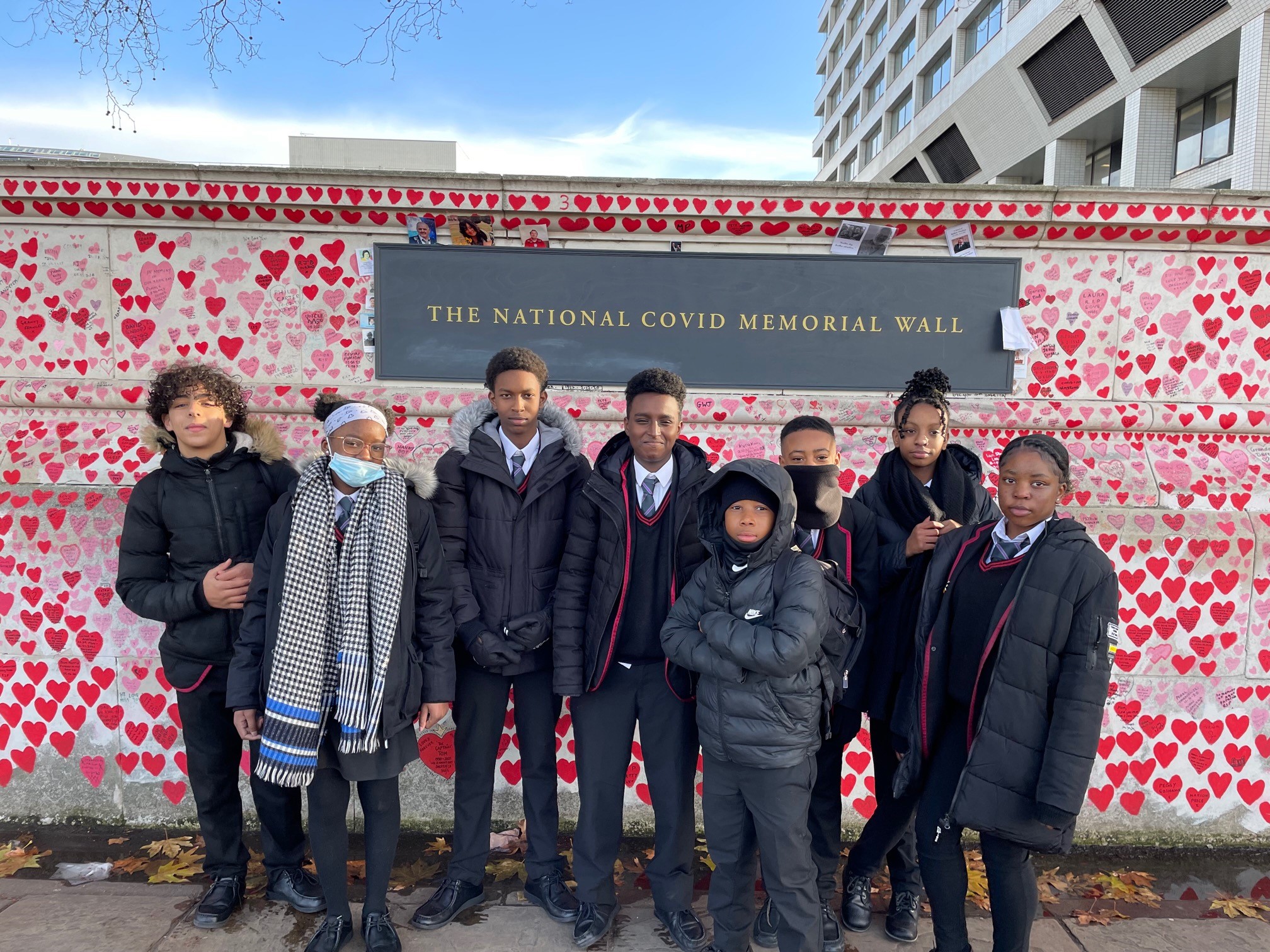 The wall in Lambeth, opposite the Houses of Parliament, was initially painted by 1,500 volunteers in March this year in collaboration between the Covid-19 Bereaved Families for Justice and the campaign group Led By Donkeys.
But over time the National Covid Memorial Wall's hearts have become faded, so the students have joined the bereaved Friends of the Wall volunteer group to help maintain the hearts and preserve the memory of everyone in the UK who has lost their life to the virus since March 2020.
Lambeth pupils
Most recently students from Lilian Baylis Technology School in Kennington have been volunteering to help repaint the faded hearts and tributes. Adam Adam, 13, a Year 8 pupil from the school who was among the volunteers said: "I think it's important to come and do this, and not let the weather wash away these hearts.
"It would be heart-breaking for the families who have lost loved ones to come here and see their commemoration had gone. Before we volunteered here I was aware of the wall, but coming here has helped me learn and really understand how many people have lost their lives to Covid-19."
Adam's classmate Elyon Sery, 12, who also joined the repainting effort said: "I have learnt here how important to respect the loss that so many people have experienced because of the pandemic. I have also learnt here how important it is to honour their memory of those who have sadly lost their lives."
The Friends of the Wall volunteers who have all lost love ones to Covid-19 run weekly re-painting sessions on a Friday where members of the public are invited to join helping to maintain the memorial which stretches for three questers of a mile alongside the river.
Word from the Council leader
Cllr Claire Holland, the Leader of Lambeth Council, who has joined students for the re-painting session, said: "The National Covid Memorial Wall is a poignant tribute to the devasting impact that Covid-19 has had on people's lives across this country.
"So I really applaud our young people who have joined the re-painting efforts to maintain this memorial because they are helping to honour those who lost their lives, and showing empathy to everyone who has lost a loved one in this appalling pandemic."
Find out more
For more information on The National Covid Memorial Wall please visit nationalcovidmemorialwall.org. Contact the Friends of Wall via Twitter @CovidMemorialUK.