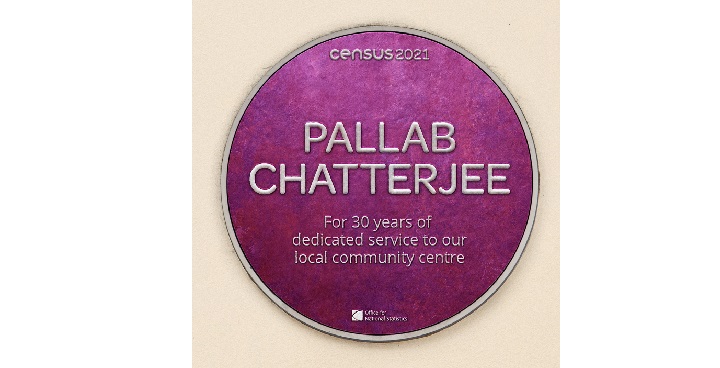 From a school teacher who transformed your life, to a doctor who may have saved it, communities up and down the country are full of ordinary people doing extraordinary things. And we want Lambeth to speak up about our local heroes.
Finding 22 local heroes (and heroines)
To mark the 22nd census of England and Wales – which will be held on 21 March 2021 – the Office for National Statistics (ONS) will be awarding 22 purple plaques to honour and celebrate the achievements of local heroes – people who have gone the extra mile for their neighbourhoods. That will be one plaque for every census since 1801.
Lambeth's living legends
We know Lambeth has many local heroes, but only you can choose those who deserve a purple plaque. You have until 31 December 2020 to nominate your community's unsung heroes.  A panel of community champions, led by Gavin & Stacey star Joanna Page will judge the entries, with winners announced in March. The plaques will be installed on the buildings which best represent what an individual or group has done for their community – it could be a hospital, a school, a library or a community's sports hub.
Nominate your neighbourhood hero
Nominate someone who's a hero in your community online.  The deadline for all entries is 31 December. You must ask permission from the person you are nominating and make clear that their name and details may be published if they are chosen as a winner.
More information
 Information from the 2021 National Census will help decide how services are planned and funded in your local area. This could mean things like doctors' surgeries, housing or new bus routes.
Households across Lambeth will soon be asked to take part in 2021's 22nd nationwide survey of housing and the population. It has been carried out every decade since 1801, with the exception of 1941.
Households will receive a letter with a unique access code in the post, allowing them to complete their questionnaire online. Paper questionnaires will be available on request. Census day is March 21.
For more information, visit the Census website