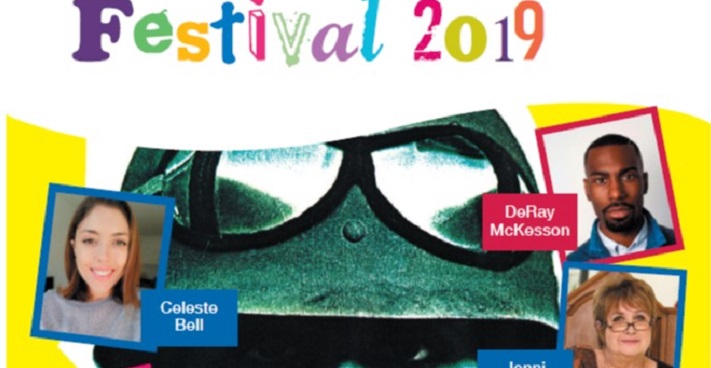 Word from the Cabinet
"Since the first Readers and Writers festival 15 years ago it has become a regular highlight and goes from strength to strength. … Come and join us and express yourself! You'll be amazed at the fun you can have in your local library." – Cllr Sonia Winifred, Cabinet Member for Equalities and Culture:
Wildlife in the City Storytime & Craft
Join Herne Hill author, Lucy Reynolds & illustrator Jenna Herman, for Hedgehogs Don't Live in the City! (sequel to Parrots Don't Live in the City!)  Make your own prickly creations and learn how you can help hedgehogs. For ages 3 to 8.Tuesday 28 May, 2.30pm Brixton Library
Meet award winning YA author Alex Wheatle
New from the Guardian Children's Book Award winner, Home Girl is the story of Naomi, a teenage girl growing up fast in the care system – A wholly modern story of the consequences when children are treated like pawns on a family chessboard. School Bookings only Thursday 13 June, 10.30am West Norwood Library. email the library to book.
Elmer Day
Saturday 25 May All Lambeth Libraries. Come and celebrate 30 years of Elmer. See your local library for details.
Pyjamarama
In the week beginning 3 June, Lambeth libraries will celebrate Pyjamarama in association with Bookstart. Bring under-5s to join storytimes and get your free book – Car, Car, Truck, Jeep by Katrina Charman and Nick Sharratt.
Empathy Day
Book Collections, activities and storytelling for children in all Lambeth Libraries. Schools, book a visit! Thursday 11 June
Summer Reading Challenge
50 years after the moon landing, Space Chase will take young readers on an adventure with The Rockets family. Children sign up to read at least six library books over the school holidays and collect special rewards, use the Summer Reading Challenge website to keep track of what they've read, write book reviews, enter competitions, chat to other readers and more. For children aged 4 to 12. From Saturday 13 July throughout the summer. Contact your local library for information.
For more information
The festival also includes exhibitions open every day, events in Lambeth Libraries for adult readers, and events to celebrate Windrush Day and the generation who came to London with it.
 Contact your local library for a programme or download one, check the Council's events calendar for daily listings or email  Follow the festival on Facebook and Twitter