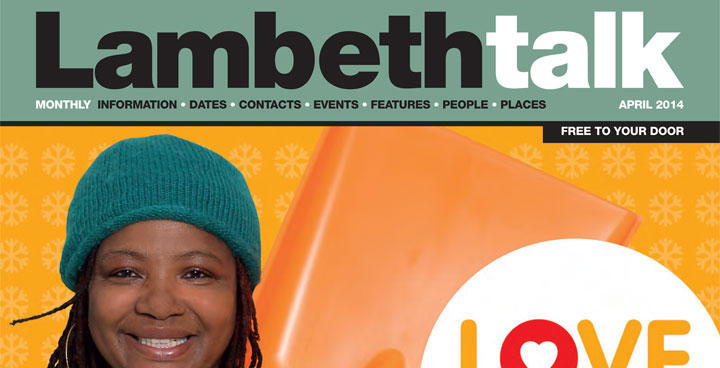 There is always so much happening in Lambeth and our April edition of Lambeth talk takes you through some of the things taking place in our busy and vibrant borough.
On page six we introduce you to seven Lambeth residents who take pride in making things better in their local community. On page seven we invite social enterprises and community –run organisations to get some free communications support from Lambeth Communications.
We hear from Christ Church Primary in Brixton, a Natural Thinkers School, who specialise in outdoor learning. Read all about it on page eight.
As the summer approaches you may be thinking of using one of our many outdoor spaces to hold an event. On page nine, Mel Larsen, a Streatham resident, who has put on many successful events in the area, shares her advice.
We think paying the London Living Wage is important and on page 10 we talk you through what this means to us and residents. We also ask Lambeth employers to let us know if they are paying the London Living Wage so we can celebrate and thank them.
You'll also get to know Streatham a bit better in our four page feature starting on page 11. We highlight some of the area's history, what it's like today and showcase some of the many things to do or get involved in locally.
Pages 22 and 23 are packed with information about local events including Easter Egg hunts, City Read London, markets, volunteering, sports and music.
Have an idea for Lambeth Talk?
If you have something you want to tell residents and local businesses about or if you know of someone, a project or organisation in the borough that you think would be great to feature in Lambeth talk let us know.
Email lambethtalk@lambeth.gov.uk or leave a comment below.
Download Lambeth talk APRIL 2104.