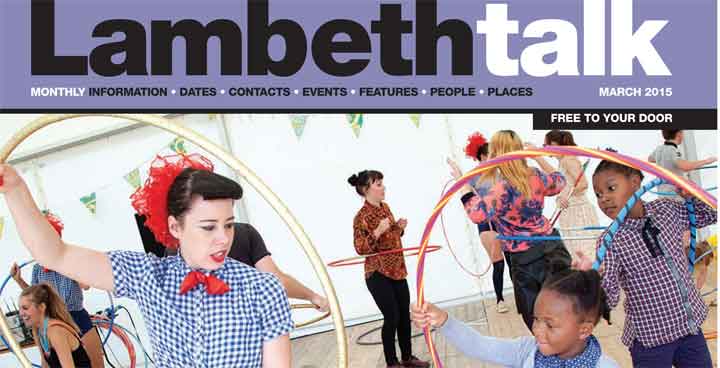 We are exploring new ways of providing services and our Culture 2020 programme asks "What could you do?". Between now and the 24 April we are running a consultation on the future of Lambeth's parks, sports, libraries, archives and arts. See pages 9 -12 to find out what this means and how you can have your say.
Find out how some of our schools are saving money and water whilst having a great deal of fun, as part eco actions games water saving project. See page 6.
On page 8 we take you though some of the reasons why you should get on your bike in Lambeth.
On page 16 Emmaus Lambeth, a homeless charity, tell us how they are helping individuals regain control of their lives and move onto independent living and into employment or training.
In our regular what's on guide we have lectures, taster sessions, an exhibition, a charity run and festivals to name but a few – see pages 18 and 19. We also have some great volunteering opportunities you can get involved in – take a look at the back page.
Download Lambeth talk March 2015
Have an idea for Lambeth talk? If you have something you want to tell residents and local businesses about or if you know of someone, a project or organisation in the borough that you think would be great to feature in Lambeth talk let us know.
Email lambethtalk@lambeth.gov.uk or leave a comment below.