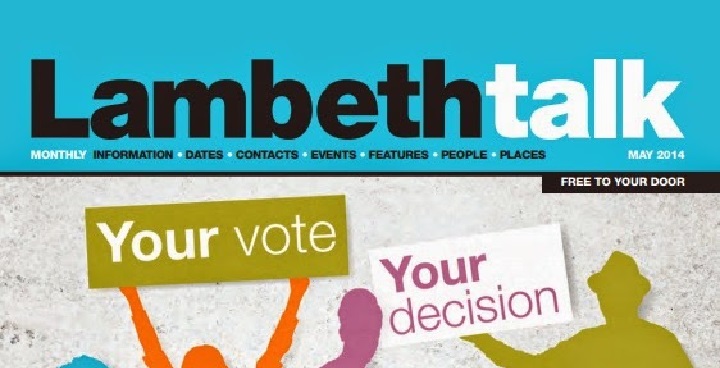 There's lots going on in Lambeth this month and our May edition of Lambeth Talk gives you the low down on some of the things taking place in our busy and vibrant borough.
On page eight and nine we showcase a few of our community champions. You'll also find all the details you need to get involved and nominate someone for this year's awards.
We continue our features that show people that 'Do the Right Thing', and we catch up on our maginificent seven poster stars for an update on their activities. Plus we celebrate Compost Awareness Week 2014.
You'll also get to know Clapham a bit better in our five page feature starting on page 13. We highlight some of the area's history, what it's like today and showcase some of the many things to do or get involved in locally.
Pages 24 and 25 are packed with information about local events.
Download Lambeth Talk MAY 2014
See past issues of Lambeth Talk
Have an idea for Lambeth Talk?
If you have something you want to tell residents and local businesses about or if you know of someone, a project or organisation in the borough that you think would be great to feature in Lambeth talk let us know.
Email lambethtalk@lambeth.gov.uk or leave a comment below.