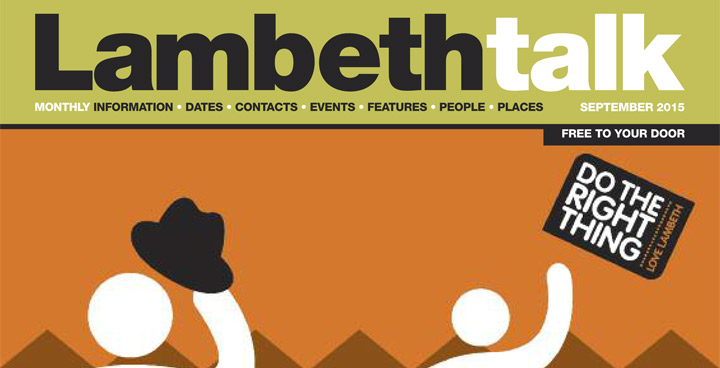 How neighbourly are you? On page 6 we asked residents to share their view on what makes a good neighbour. Also, what you can do to show some love and bring more communities together.
On page 8, find out what the budget challenges are for Lambeth and how we intend to protect services for residents and balance the books.
We have produced six versions of Lambeth talk this month so that we can provide contact and surgery details for Lambeth Councillors in Brixton, Clapham, north Lambeth, Stockwell, Streatham, and West Norwood . See pages 10 and 11.
The 24 hour weekend tube service is soon to be introduced, making Lambeth much more accessible and creating new opportunities. On page 13, residents have their say on the change.
A Clapham resident plants his passion for horticultural on page 17, explaining what he is doing to develop a garden for everyone and what you can do too.
In our regular what's on guide, pages 18 to 19, we have music festivals, behind the scenes tours, film screenings, arts and crafts opportunities, dancing, and more! There is also a chance to give back to the community and help a struggling Lambeth family.
Lambeth talk September Brixton
Lambeth talk September Clapham
Lambeth talk September North Lambeth
Lambeth talk September Stockwell
Lambeth talk September Streatham
Lambeth talk September West Norwood
If you have something you want to tell residents and local businesses about or if you know of someone, a project or organisation in the borough that you think would be great to feature in Lambeth talk let us know.
Email lambethtalk@lambeth.gov.uk or leave a comment below.