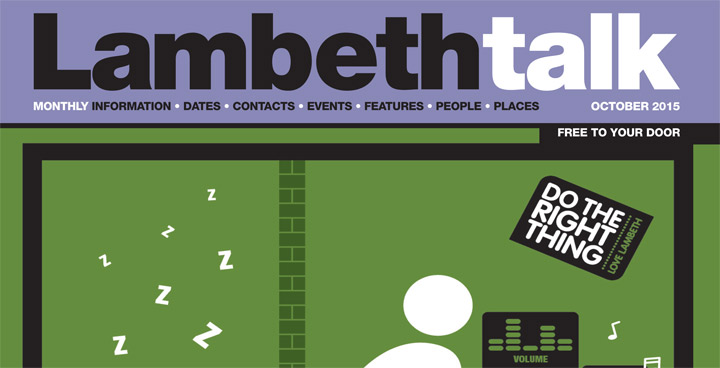 This month we have news about projects that are bringing people together locally and making it easier and safer to connect with others in and around the borough. 
On page 6, we update you on the new Cycle Superhighway and the two-way segregated cycle track connecting Oval and Pimlico that opens this month.
If you live in the Streatham area there is an opportunity to have your say on what you would like to see improved on your streets. See page 7.
Find out how StreetWorks, a community led project, are making changes to a section of Norwood Road that will improve the safety of pedestrians and cyclists. See page 8.
On pages 10 and 11 we hear from Rachel Moyse, a Streatham resident who is part of a local committee that organises street activities with her neighbours. Rachel explains what's involved and how it makes a difference.
October is Black History Month and there are lots of events taking place across the borough in celebration. See pages 12 and 13.
In our regular what's on guide, pages 14 to 16, we have festivals, exhibitions, sports, volunteering and more.
Download Lambeth talk October 2015
Have an idea for Lambeth talk?
If you have something you want to tell residents and local businesses about or if you know of someone, a project or organisation in the borough that you think would be great to feature in Lambeth talk let us know.
Email lambethtalk@lambeth.gov.uk or leave a comment below.