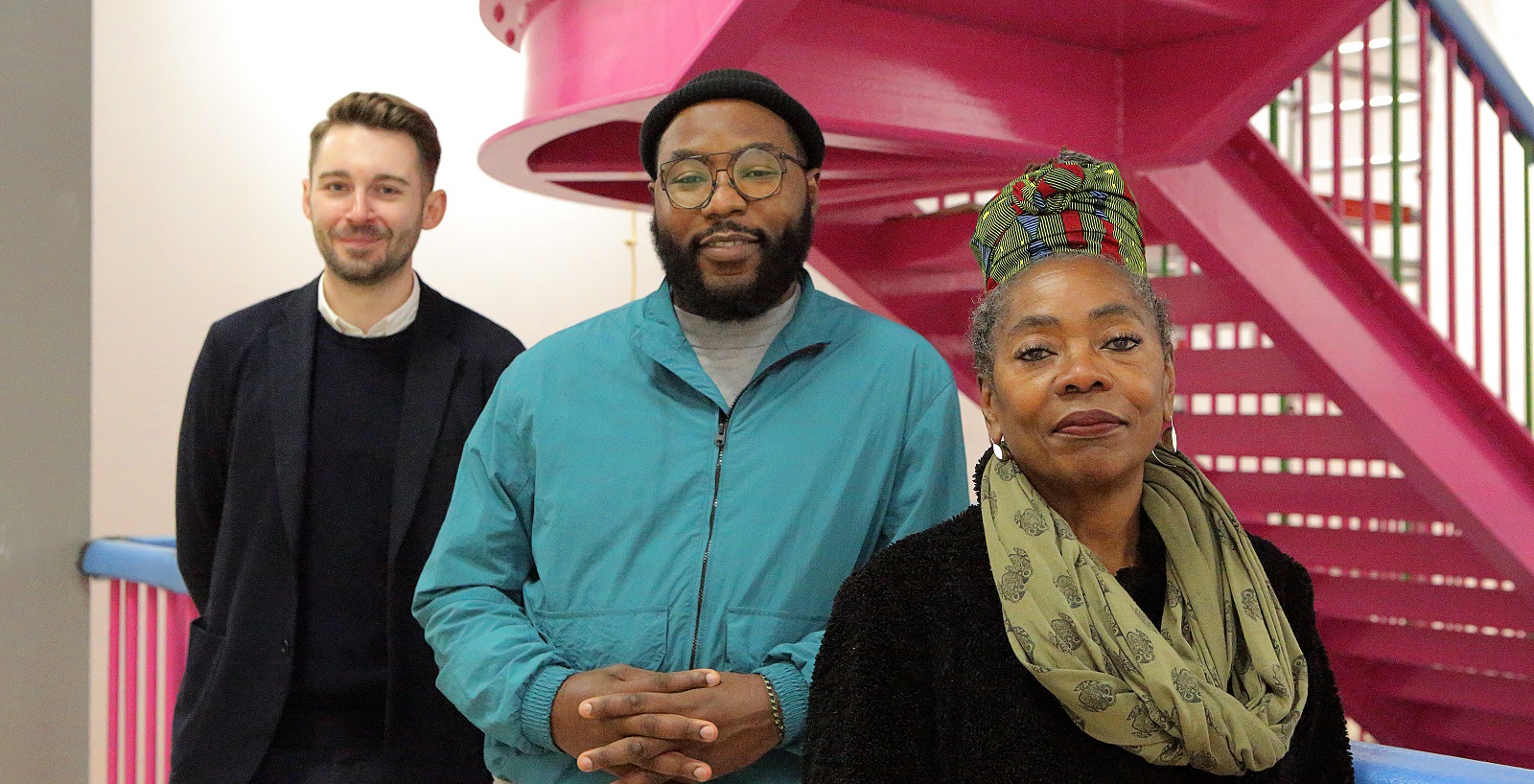 The latest Lambeth Talk magazine brings you news and updates from Lambeth Council and the community. The cover photo shows Lambeth Cabinet Members at the launch of Brixton House, the new home of Ovalhouse Theatre.
Your news includes
An introduction from the Leader of Lambeth Council, Cllr Clare Holland, about our support for children's free school meals at half-term and Christmas and how it reflects our ambition to eliminate poverty in Lambeth, from encouraging businesses to pay a genuine living wage to council tax support to help reduce the bills of thousands of families on low incomes.
News pages including an update on numbers of repairs completed by Lambeth's new repairs services, the opening of new Northern Line Stations at Nine Elms and Battersea Power Station offering better faster access into the city for people in Lambeth, and Lambeth's campaign to support LGBT+ people fleeing the Taliban regime.
An interview with artistic director Gbolahan Obisesan on the launch of Brixton House multi-arts venue – part of the Somerleyton Road development.
Results from this summer's Lambeth's Citizens' Assembly on the Climate Crisis, with recommendations on how Lambeth's residents, organisations and businesses can work together.
Lambeth's updated Local Offer and Strategy for Children with Special Educational Needs and Disabilities (SEND) launched at the end of November.
Hints and help on wellbeing and staying healthy and this winter, including mindfulness, exercise and flu and Covid booster vaccinations for vulnerable communities.
Our new Charter for the Fostering Community.
Update on new residential developments for first-time buyers managed by Homes for Lambeth.
Get your copy of Lambeth Talk
Your new Lambeth Talk will be distributed free by post to every household and business in the borough, with deliveries starting on 1 December.
Or you can read it online or download it now.