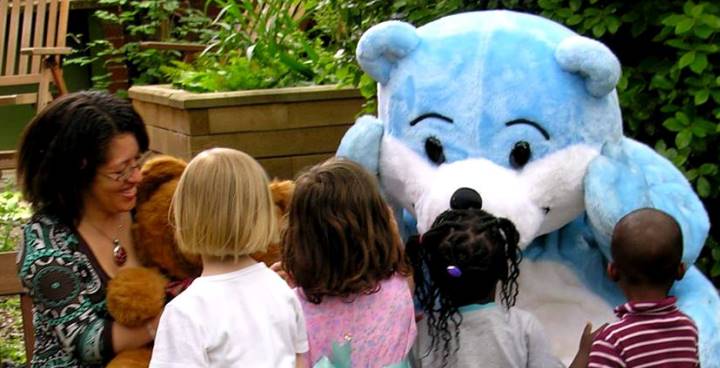 What's on?
This year's Festival includes the free quarterly 'Brixton BookJam' at the Hootananny pub (1 June at 7.30pm). This great event brings together an eclectic mix of big name and local writers for a night of book-related, but not bookish, entertainment. Alex Wheatle, Tamim Sadikali, Jean Smith, Graham Buchan, Poppy Corbett will all be contributing.
For children there is a special Teddy's Bears Picnic and bear hunt event at the Carnegie Library.
See the full festival programme at http://www.lambeth.gov.uk/leisure-parks-and-libraries/libraries/lambeth-readers-and-writers-festival-2015 or visit your local library for listings.
For more information contact: readersandwriters@lambeth.gov.uk.
Lambeth library details
Brixton Library, Brixton Oval SW2 1JQ. Tel: 020 7926 1056
Carnegie Library, 188 Herne Hill Road SE24 0AG. Tel: 020 7926 6050
Clapham Library, Mary Seacole Centre, 91 Clapham High Street, SW4 7DB. Tel: 020 7926 0717
Durning Library, 167 Kennington Lane SE11 4HF. Tel: 020 7926 8682
Lambeth Archives and Minet Library, 52 Knatchbull Road SE5 9QY. Tel: 020 7926 6073
South Lambeth Library, 180 South Lambeth Road SW8 1QP. Tel: 020 7926 0705
Streatham Library, 63 Streatham High Road SW16 1PL. Tel: 020 7926 6768
Upper Norwood Library, 39-41 Westow Hill, Upper Norwood SE19 1TJ. Tel: 020 8670 2551
Waterloo Library, 114-118 Lower Marsh SE1 7AG Tel: 020 7926 8750
West Norwood Library (temp), The Old Library Centre, 14-16 Knights Hill SE27 0HY Tel: 020 7926 8092.