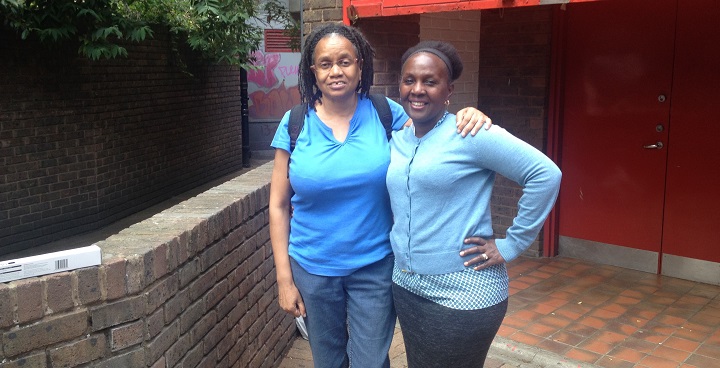 Southwyck TRA has existed, one way or another, for almost 40 years at the famous Brixton ''barrier block' landmark.
It has always been hard to represent the real diversity of people here – families with children and without, born here and settled here. You can go home and close your door without knowing who your neighbours in the wider community are.
Rebooting the Tenants & Residents' Association
Last year, there were problems at the community hall. The police asked Lambeth Council to intervene, and the Council worked with TRA members to make changes. At the next Annual General Meeting we recruited a board of 15 that's as diverse as the estate, including different faiths, leaseholders and tenants, people who moved here two years ago and people who've lived here 30 years.
A place for parents and children
Our priorities are to rebuild the reputation of the community space and support Southwyck House tenants and residents. Once we've got our bank account set up and had fire safety training for the volunteers, we're open to renting to homework groups, mums' yoga groups, etc, rather than adult parties where the lack of soundproofing is still an issue. We've recently had Cool-it Arts make new signs for the community hall – which makes it easier for the postman – and it would be great to have a children's art project like that based here.
Plans and planting
We've also just had the Edible Bus Stop here following up last summer's planting project when they installed designer street furniture. Some residents were concerned it might encourage people to congregate, but one of the TRA argued strongly to support it and we supported her. Now, people are coming up to TRA members and saying the garden is a good thing and they look forward to seeing the hall reopen. We hope they will  come to see the Estate Management Officer for regular estate surgeries to report communal repairs.
Looking to the future
What will success look like? If at the next AGM we've got more than 50 people participating (not turning up in the last 5 minutes just standing at the back and talking) then I'll know that – even though we've started quietly – we're building a community we can all create together
---
If you'd like advice on setting up a TRA, or relaunching an existing one, contact your Housing Management Resident Participation Officer: