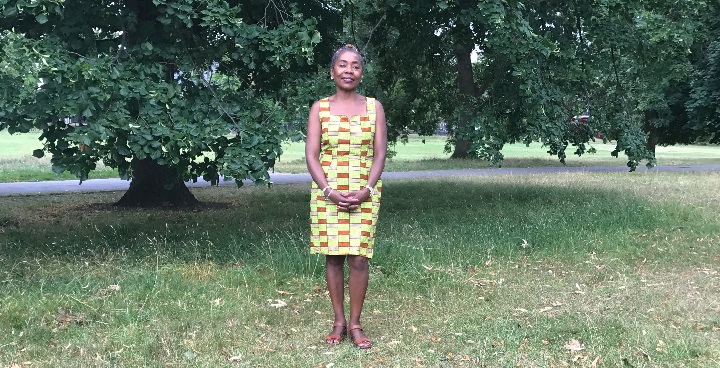 This international award, now into its third decade, is a visible sign to the general public that a green space boasts the highest possible environmental standards, is beautifully maintained and has excellent visitor facilities.
These fourteen sites are among a record-breaking 1,797 British parks and green spaces that today receive a prestigious Green Flag Award, which is the mark of a quality park or green space.
Included in this list for Lambeth, which is an increase on two from 2016, are sites such as Brockwell Park, Myatt's Fields Park, Streatham Rookery and West Norwood Cemetery. Brockwell Park also secured a coveted Green Heritage Award, the first one ever for Lambeth, which recognises the park's importance in terms of its rich history and landscape which everybody can see, use and enjoy.
In addition three other sites in Lambeth have secured a Green Flag Community Award in 2017, which recognises the contribution made by local communities in managing and maintaining an area of open space for public benefit.
Lambeth's award winning sites for 2017 are:
Green Flag Award: Archbishop's Park, Brockwell Park, Eardley Road Sidings Nature Reserve, Hillside Gardens Park, Kennington Park, Milkwood Community Park, Myatt's Fields Park, Palace Road Nature Garden, Ruskin Park, St. John's Churchyard, St. Paul's Churchyard, Streatham Rookery, Vauxhall Park and West Norwood Cemetery.
Green Heritage Award: Brockwell Park
Green Flag Community Award: Brockwell Park Community Greenhouses, Eden at St. Paul's Churchyard, and Windmill Gardens
Word from the Cabinet
Councillor Sonia Winifred, Cabinet Member for Equalities and Culture, said "We are absolutely delighted to hear that we now have fourteen Green Flag Awards, the highest ever number we've had, as well as three Green Flag Community Awards. The news that Brockwell Park has also secured our first ever Green Heritage Award is testimony to its importance to London and Lambeth as a priceless heritage asset, and hopefully it'll the first of many such awards to come in successive years.
"We know how important quality parks and green spaces are to residents of and visitors to Lambeth, and our ever growing collection of awards is a public celebration of the dedication and hard work being put in by our residents and staff towards maintaining them all to the high standards expected by Green Flag Award."
UK Love Parks Week
Each award-winning site in Lambeth will receive its Green Flag during the UK Love Parks Week (17th to 23rd July), and a series of flag-raising celebrations are planned throughout the summer with local residents and user groups.
International Green Flag Award scheme manager Paul Todd said: "We are delighted to be celebrating another record-breaking year for the Green Flag Award scheme.
"Each flag is a celebration of the thousands of staff and volunteers who work tirelessly to maintain the high standards demanded by the Green Flag Award. The success of the scheme, especially in these challenging times, demonstrates just how much parks matter to people."