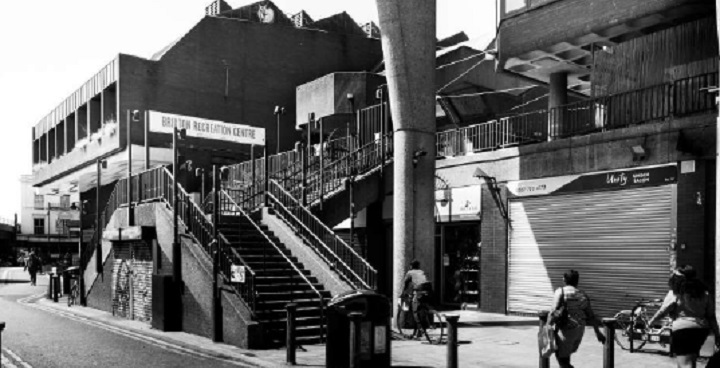 Lambeth Council are excited to announce the appointment of muf architecture/ art to lead on the Regenerating Brixton's Rec Quarter Project. The £4 million project, funded by the council and the Greater London Authority, will:
Improve Brixton Station Road street market for traders and visitors, with signage, lighting, and market facilities
Support the shopkeepers in the Rec to improve their shopfronts and signage
Bring new activities to the raised concourse in the Brixton Rec, bringing neglected spaces back into use and generally improving the outward appearance of the building, and its relation to the street and to International House
Create a new workspace in a part of the Rec which needs significant investment to be used productively.
This is just one of the key council projects aiming to improve the resilience of Brixton town centre.
Word from the Cabinet
Cllr Matthew Bennett, Lambeth's Cabinet Member for Planning, Investment & New Homes, said: "I'm pleased to welcome this internationally recognised architecture practice as leads on this important project for Brixton town centre. We are determined to support local traders through this difficult time as well build for the future. We are determined to take this opportunity to deliver for the business people in the area, improve the local environment and create new opportunities for local young people."
Meeting the brief
An evaluation panel including council officers, Brixton BID and Brixton Market Traders Federation chose the team led by muf. The strength and experience of the team they brought together stood out, and the detailed and passionate response to the brief scored very highly. muf's previous projects include work on Whitecross Market and the Dalston Eastern Curve Garden.
Working within Covid-19 limitations
The council have worked with muf to carefully consider how to continue with the project with the limitations of Covid-19. We have amended the engagement approach for the project and the order of activities to respond to the challenges. Council staff have had limited time due to being diverted to emergency roles; the muf team have had to delay visits to the site; and of course, face to face interactions have had to be avoided so far.
Commitment to local working
These challenges do not change the fact that at the core of the project is a commitment to working with local organisations and people to realise their priorities and aspirations for the area. muf have started to speak with groups virtually, such as the Brixton BID, the Brixton Market Traders' Federation, Greenwich Leisure Limited, and the Brixton Rec User Group. They will continue to contact local organisations and businesses as part of the initial project research stage, which will inform and shape concept designs.
More information
We'll share project updates on the council's website.
Please contact Martha Levi Smythe, Principal Neighbourhood Regeneration Officer, if you would like to get involved.
Follow @FutueBrixton on Twitter and Instagram