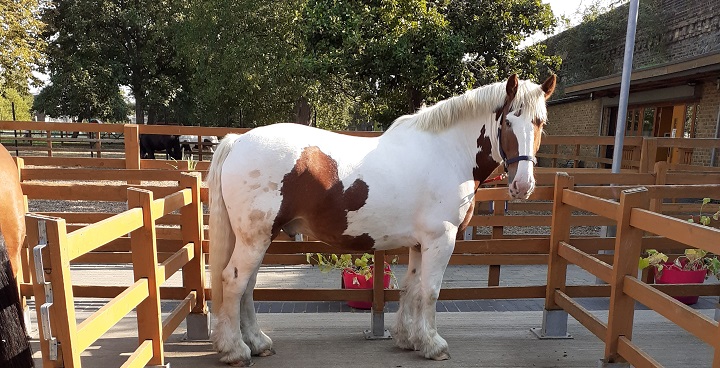 Lambeth has again been awarded RSPCA gold Community Animal Welfare Footprints awards for our work with stray dogs and animal activities licensing.
Bronze to Gold
It seems a long time ago when Lambeth was awarded its first CAWF in 2010 – the bronze award for stray dogs! Since then, and for many years in a row, we have achieved gold for stray dogs and more recently animal licensing – a great achievement.
Working through lockdown
Due to the Covid-19 pandemic it has been extremely tough working in animal welfare, however all staff involved with stray dogs showed their commitment by continuing to work through lockdown, collecting stray dogs and caring for them in kennels. We continued to support our local licensed animal activity businesses with regular updates and increasing the length of licenses by 3 months where necessary) and inspections of licensed premises resumed when we were able to do so.
Gold Stray Dogs Footprint Award
The Award recognises our comprehensive offer including out of office hours services. We routinely scan dogs for microchip to identify the owner, give advice to owners on how to prevent their pet from straying again and work with Battersea Dogs & Cats Home to rehome any unclaimed strays.
Gold Animal Activity Licensing Footprint
Regular inspections at all Lambeth's licensed animal establishments – pet shops, dog breeders, dog boarding, performing animals, riding schools and zoos including London Aquarium – make sure they meet the conditions set out in updated model licensing conditions. The Footprint award demonstrates Lambeth's commitment to animal welfare.
More information
The RSPCA is the world's longest-serving Animal Welfare charity. Community Animal Welfare Footprints (CAWF) are run by the RSPCA to recognise organisations that go above and beyond basic requirements to ensure higher welfare standards for animals. See the RSPCA information pages for more about everything they do to protect animals and how you can help.
See more about London Aquarium
See more about Battersea Dogs and Cats Home.