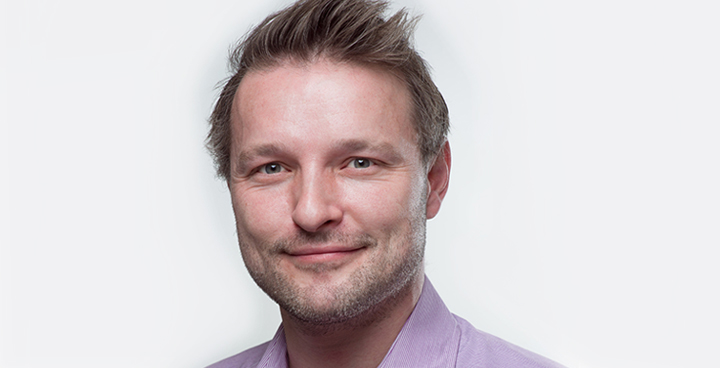 That work includes reviewing the council's contracts and suppliers, plans for dealing with any food price hikes, modelling the potential impacts of fuel shortages and the possibility of civil unrest as a result of Brexit. The council is particularly focussed on dealing with the impacts on schools and residents on low incomes.
To deal with any food shortages and price rises, discussions have been held with Lambeth schools' food suppliers. The Lambeth Larder directory has also been created, to better connect people to emergency food and support services if needed. The directory has been distributed across the borough to front-line services including GPs, social care centres and ward councillors.
Word from the Cabinet
Cllr Jack Hopkins, Lambeth council leader, said: "The council has been preparing for the possible exit of the UK from the European Union for many months and is taking all reasonable steps amid the ongoing uncertainty. The spectre of Brexit is having a negative impact on our borough, and as leader of this council I will continue to campaign against it alongside our residents."
The council is also concerned about the impacts of the government's EU Settlement Scheme on the borough's estimated 30,000 EU citizens. Cllr Hopkins attending a packed council coordinated community session at Stockwell Community Centre on Saturday, October 12, where dozens of local people gathered to get advice.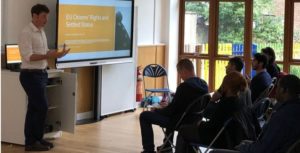 Cllr Hopkins added: "These EU residents are a valued part of Lambeth's communities and make an important contribution to our businesses, the delivery of our public services, and to wider public life. Many are very concerned about both the process of applying and the wider impacts on their lives.
"As leader of this council I share their concerns – especially considering the government's role in the Windrush scandal, which exposed the serious consequences of being left with unclear citizenship status."
To deal with the EU Settlement Scheme, the council is: running community outreach sessions in collaboration with the voluntary and community sector and led by an immigration lawyer; running a document verification service; identifying vulnerable EU nationals; and holding an International Organisation for Migration workshop for EU nationals working for the council.
To coordinate the wider preparedness, Lambeth Council has appointed a Brexit Lead Officer, and a Brexit Single Point of Contact and established a Brexit Impact team with concerns and issues being proactively raised with the government. Forty organisations are expected at a round-table discussion, chaired by Cllr Hopkins, next week to discuss local initiatives to tackle the risks posed by Brexit.
The council also has a Brexit task and finish group chaired by the Chief Executive and attended by partner organisations including the police, fire service, ambulance service, and NHS. No-Deal Brexit contingency planning assumptions are shared by the group at their meetings.
Specific implications for Lambeth include:
Contractual risks – covering supplier resilience and supplier failure
Staffing – skills, supply and cost
Civil unrest
Health – impact on medical supplies, winter pressures and reliance on EU workforce
EU Settlement Scheme – difficulties for people in applying
Food shortages and price rises – impacts of potential import taxes and transport delays
For more information visit www.lambeth.gov.uk/preparing-for-brexit.