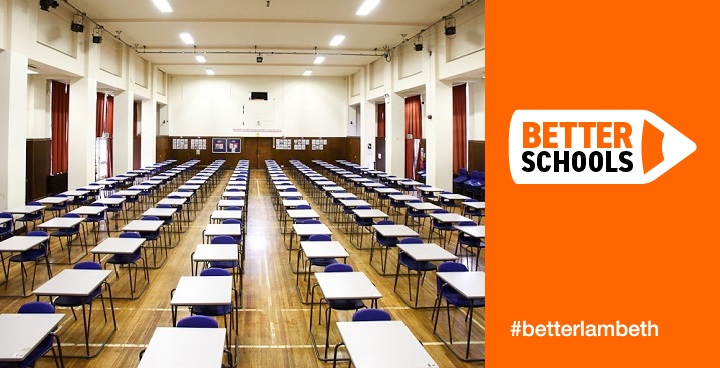 We know, that for parents/carers and children, getting a school place can be stressful.
That's why we want to ensure that the allocation of school places – to schools that are among the very best in the country and continue to improving teaching and learning – is clear, objective and fair.
There are no major changes to the admissions arrangements and numbers for Lambeth community schools and Oasis Academy Johanna for 2019/2020, but more aspects connected to admissions have been included.
If you are a parent/carer, registered early years provider, member of a governing body, a diocesan representative (or other religious authority), an admission authority in another borough, a member of school staff or just have an interest in our proposed admission arrangements we want to hear from you.
Take a look at our proposed admission arrangements and tell us what you think – anytime up to midnight on 15 January 2018 – by:
Emailing: schooladmissions@lambeth.gov.uk
Writing to:
School Admissions Team, Lambeth Council,
10th Floor, International House,
Canterbury Crescent, Brixton, London, SW9 7QE
We'll consider all the comments we receive when determining our final admission arrangements by 28 February 2018.
Schools which manage their own admissions policy
Some other schools across Lambeth are also consulting on changes to their admission arrangements for the 2019/2020 academic year, these include:
Other Lambeth schools may be undertaking consultations this year, please check their websites for more information.