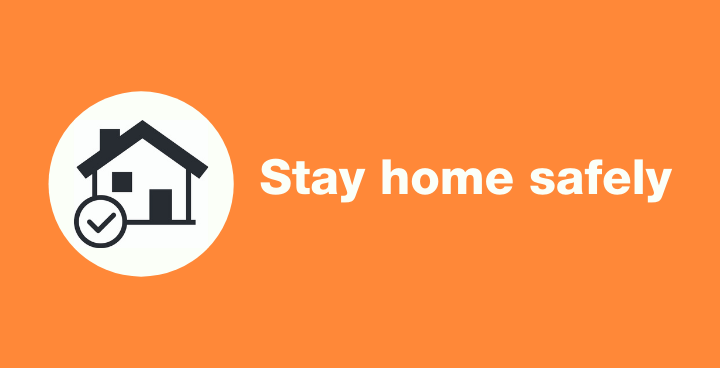 The £500 payment scheme is aimed at filling gaps in the government's existing Test and Trace Support Payment that may exclude some Lambeth residents due to the strict eligibility requirements.
Payment is also available to parents or guardians of children who cannot attend school or nursery due to staff shortages as well as carers for those with learning difficulties.
Lambeth Council hopes that by introducing the range of support options more people will follow the guidelines which would further drive down Covid-19 transmission rates in the borough.
The package includes:
The Stay home support payment will provide low-income residents with a payment of up to £500 to offset financial losses if they cannot go to work
Age UK Lambeth is also delivering a Stay home safely support service to provide rapid practical and emotional support. This would include arranging groceries, food and medicine to be delivered as well as help with dog walking and benefit assistance
Lambeth Council will also broker hotel accommodation for a small number of eligible residents who cannot self-isolate at home due to a lack of space or are in proximity to vulnerable members of their household
To find out more call 0800 054 1215, 9am to 5pm, 7 days a week or visit www.lambeth.gov.uk/self-isolate-help.
Cllr Jim Dickson, Lambeth Cabinet joint member for Health and Social Care, said: "This is the most comprehensive support package offered by a local authority and is aimed at easing the financial burden on residents when they need it most.
"The £500 payment could be a lifeline for some households who would face up to ten days without income if they cannot work from home.
"We are also grateful to Age UK Lambeth for its support and lending its local expertise to support some of our most vulnerable residents."
Government figures suggest those who earn less than £20,000, are in casual or insecure employment or have less than £100 in savings are the least likely to self-isolate.
The government's Scientific Advisory Group for Emergencies (SAGE) has advised that 80 percent of the close contacts for each person with Covid-19 would need to isolate to control the spread.
In Lambeth there have been 21,400 positive cases recorded and a further 23,000 close contacts have been told to self-isolate since October 2020.
The new support package is the latest localised service offered by Lambeth Council in response to the pandemic.
Since the start of March, the borough has also taken on contact tracing with all those who test positive for Covid in the borough under the Local 0 pilot scheme. The council has also conducted two enhanced testing programmes in two areas of Lambeth after new Covid-19 variants were detected.
Cllr Dickson said: "We firmly believe that we are best placed to deliver this kind of support. There are many areas of the existing government provision that we feel we can improve on to better support our residents.
"Being told to self-isolate can cause a lot of anxiety and we hope that by introducing the new support scheme we can alleviate some of the financial and practical pressures.
"That will enable people to fully isolate, reduce transmission and limit the spread of Covid-19 in our borough."