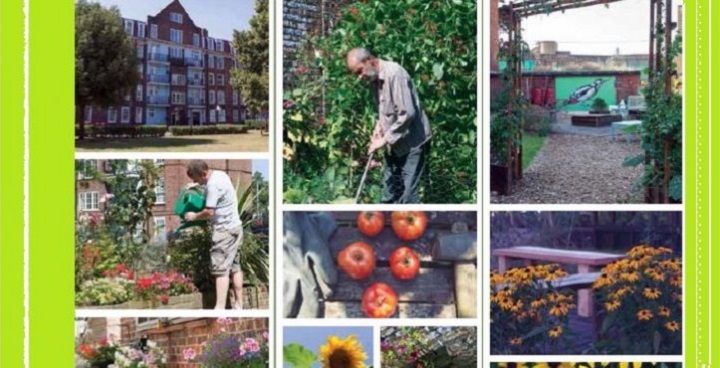 We want to recognise and celebrate what people are doing to make Lambeth greener and greater. Take a look at the categories and nominate yourself, your neighbours, a community group, or your whole street or estate as an example of what's best about Lambeth and the people who live here.
Categories
The categories are:
Home in Bloom – for front or back gardens
Community in bloom – if you have an estate or community garden to be proud of
Food growing – your individual (or your neighbour's) vegetable patch, herb garden, window box or container garden
Innovation – The best initiative or project. Something you or someone you know has done to change things for the better
Windowbox or balcony – Some people can make the most out the smallest of spaces
Community food growing – for the group that gardens together and contributes to the community.
Prize for each category = £100 garden centre vouchers
Send your entry
Deadline to send in a photo of your entry and 'tell your story' in three sentences is 16 June 2017.
For an entry form phone 020 7926 3401 or email bloom@lambeth.gov.uk
Judging & prize-giving
Incredible Edible Lambeth will be judging the entries in each category and holding an awards ceremony at the Garden Museum, Lambeth Palace on 12 October 2017.
About Incredible Edible Lambeth (IEL)
IEL is a network of food growers and activists working to improve communities. IEL was founded in 2010 and is now a Community Interest Company (CIC) with an experienced team of seven directors and a wide network of volunteers and supporters.
What's special about Lambeth?
Lambeth is a diverse borough Like most London boroughs, Lambeth is a series of interconnecting villages. Those villages are full of people growing and producing food (over 200 growing projects and counting) – but also full of people who suffer food poverty and ill health.