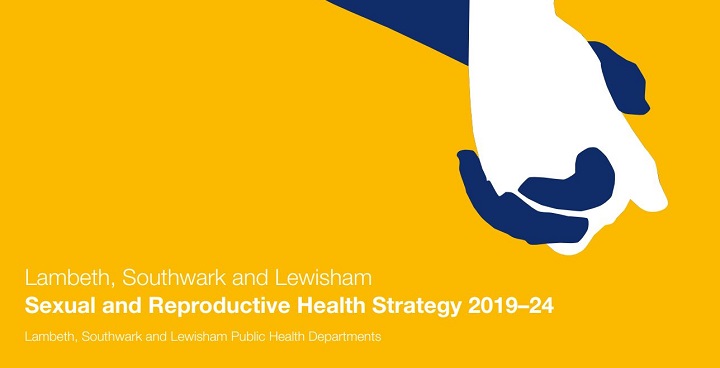 The boroughs are at the forefront of sexual health innovation in the UK, with work over the last few years being adopted nationally.
The Sexual and Reproductive Health Strategy 2019–24 will form the basis of important work to increase testing and treatment for Sexually Transmitted Infections (STIs), empower residents to enjoy healthy sexual relationships and good reproductive health and continue work towards eradicating HIV transmissions and late diagnoses.
E-services
The three-borough partnership pioneered the very first online STI testing process and other 'e-services' that have been adopted across London as industry best practice, revolutionising the face of sexual health testing and treatment.
Lambeth, Southwark and Lewisham's rates of HIV and STIs are the highest in England, and there are persistent inequalities in sexual and reproductive health, with young people, men who have sex with men (MSM) and black and minority ethnic (BME) communities suffering the greatest burden.
The new strategy aims to tackle these issues through many interventions including:
Targeting of services to known vulnerable groups
Supporting Relationships and Sex Education and promotion of available services in schools
Improving the uptake of Chlamydia screening and HPV vaccination
Ensuring the full range of contraception methods are widely available, specifically to disproportionately affected groups
Working to normalise conversations about reproductive health and contraceptive needs
Tackling the stigma associated with living with HIV and using sexual health services
Maintaining high testing rates and increasing testing in disproportionately affected groups
Taking a 'combination approach' to preventing HIV, including promotion services for at risk populations, testing services, promoting use of condoms, treatment as prevention and PrEP
Improving the quality of life for people living with HIV
'Tackling inequality and reducing stigma'
Cllr Ed Davie, Lambeth Cabinet Member for Health & Adult Social Care, said: "We're determined to improve the sexual and reproductive health of our residents across south London, tackling inequality and reducing stigma.
"We have some of the highest rates of STIs in the UK, and we also have the very best sexual health services being delivered here. This strategy sets out how we continue the great work that is going on between the three boroughs, and target it effectively to reduce the inequality in people affected by poor sexual and reproductive health.
"It's ambitious, but I have every confidence in the work that is being done day-day-out and I know we can deliver it."
'Ambitious vision'
Cllr Evelyn Akoto, Southwark Cabinet Member for Community Safety and Public Health, said: "Lambeth, Southwark and Lewisham have been at the forefront of innovation and in many ways have led the way for the rest of London when it comes to new ways of accessing sexual health services. This latest strategy is a continuation of that ambition.
"This strategy is underpinned by our view that sexual health is more than just preventing and treating STIs. Sexual health includes having good reproductive health, being in a healthy sexual relationship, and preventing and living well with HIV.
"When it comes to sexual health, we have set a goal to just not offer high quality, effective services but go beyond that and focus on prevention and new ways of delivering traditional services.  I whole-heartedly welcome this ambitious vision for the sexual health needs of the residents of our three boroughs."
'Pioneering'
Councillor Chris Best, Deputy Mayor of Lewisham and Cabinet Member for Health and Adult Social Care, said: "This strategy will allow us to continue to innovate and improve sexual health services for our residents, and to place even greater focus on relationships and sex education for young people. For example we will be pioneering enhanced contraceptive services in local pharmacies and significantly increasing HIV testing in our A&E department and in primary care."