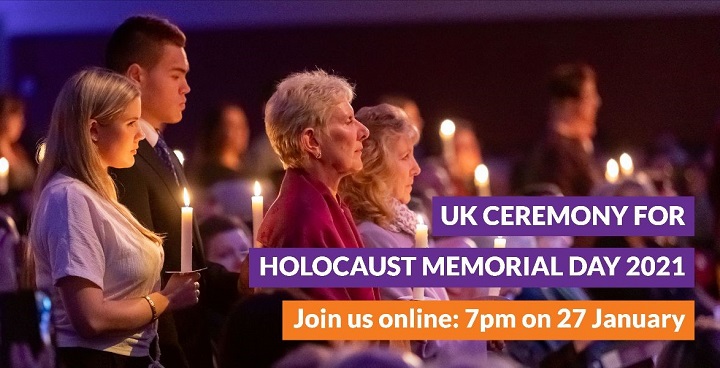 Lambeth Libraries share stories to honour Holocaust Memorial Day.
Anna Blasiak discusses the life and times of a Polish Holocaust survivor in London
Join Anna to discuss Poland and the Holocaust through the eyes of one survivor. Anna Blasiak's Lili – a book-length conversation with Lili Stern-Pohlmann about her incredible childhood and survival as a Jewish girl in World War II in Lwów (now Lviv in the Ukraine). Lili arrived in London on her sixteenth birthday in the first of three transports of Jewish children from Poland. Her experiences are framed and contrasted with those of a different generation, growing up years after the war in Poland, a place where the vanished Jews left a painful, gaping hole.
Monday 25 January, 7pm. Eventbrite https://www.eventbrite.com/e/135307218533
When The World Was Ours with author Liz Kessler online event for schools
A powerful and heart-breaking novel based on true events. Vienna. 1936. Leo, Elsa and Max spend a perfect day together, unaware that around them Europe is descending into darkness, and soon they will be cruelly ripped apart from each other. With their lives taking them across Europe – to Germany, England, Prague and Poland – will they ever find their way back to each other? Or want to?
Wednesday 27 January to book, contact Sandra sdavidson@lambeth.gov.uk
More information
Lambeth will honour Holocaust Memorial Day on Sunday 24 – the Sunday before HMD – and invites you to join us online for words from a local school, from the Mayor and the Leader of Lambeth on the theme of 'Be the light in the darkness'. Join us online via EventBrite.
International Holocaust Memorial Day encourages the world to reflect on the darkness humanity can sink to, but also the ways individuals and communities to 'be the light' before, during and after genocide. Register here to watch the live ceremony at 7pm on 27 January.
Helen Aronson BEM survived the 'liquidation' of Poland's Pabianice and Łódź ghettos. Her father, Motush, carried out an incredible act of kindness and bravery, which ultimately cost him his life. A new film tells Helen's life story and honours Motush's memory.