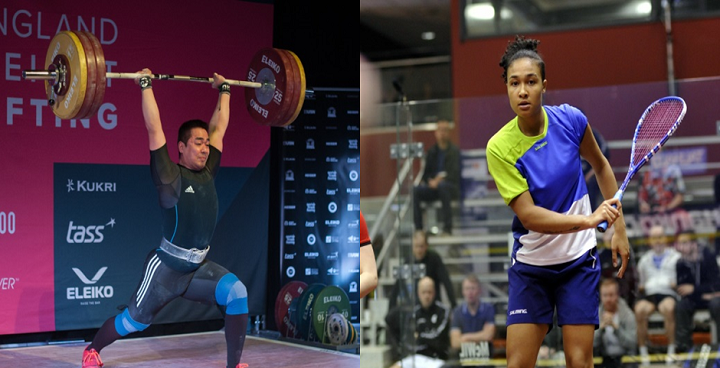 Two international level athletes, local to Lambeth, will be coaching sessions at Flaxman Sports Centre on 2 July.
At 5.45, Liem Bui-Le – the current English silver and British International bronze medallist, will coach a weightlifting session.
At 7pm Kace Bartley, ranked in the top 80 players in the world, will deliver an hour-long squash master class.
Expert tips
Whether you're a seasoned-pro or trying the sport for first time, there will be the opportunity to hear about their athlete journeys, expert coaching tips & training drills
Lambeth's Gifted & Talented Programme
Both athletes are among the many Lambeth sporting contestants who are funded through the GLL Sport Foundation (GSF) in partnership with Lambeth Council's Gifted and Talented Programme. Nationally, GSF supports over 3,000 aspiring athletes – 108 of whom are funded in Lambeth this year, with free memberships and financial awards to support their training and travel costs.
For more information
Both these sessions are FREE to attend and are open to everyone, regardless of ability, and all equipment will be provided. Book now by emailing flaxman@gll.org as spaces will be limited on the day.  Please ensure you wear suitable sports equipment and court/non-marking trainers for the squash sessions.
For more details of Flaxman Sports Centre, see their information pages
To find out more about the GLL Sport Foundation, visit their website.