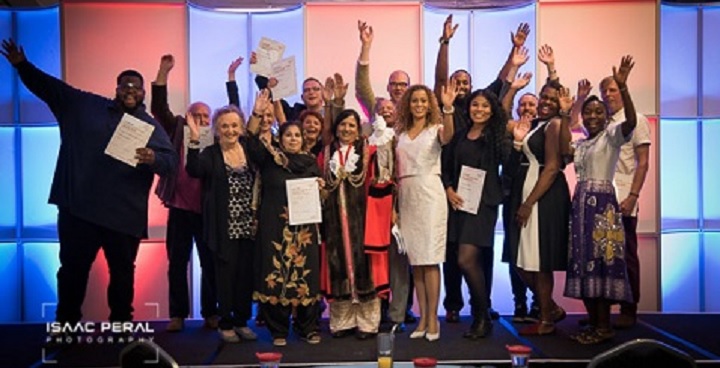 Held at the Kia Oval cricket ground, food growers, gardeners and good neighbours were among those honoured at the event which was hosted by barrister and Black Cultural Archives vice-chair Miranda Brawn.
Cllr Saleha Jaffer, Lambeth council mayor, said: "These awards recognise the community spirit and drive of the people of our borough when it comes to making the most of their neighbourhoods.
"I was delighted to note that this year we had a record number of nominations, with 165 entries and want to congratulate not only the winners from last night, but everyone involved."
Photo: Ace of Clubs, winners of Best Community Garden
The awards were handed out in eight categories, including Best Community Garden, Best Food Growing Project and Young Resident of the Year.
The winners were presented with a prize on stage, which runners up also invited up to receive a certificate and thanks for their achievements.
Cllr Lib Peck, Lambeth council leader, said: "The Community Pride awards are a real highlight of Lambeth's calendar because they showcase the sheer range and extent of activity going on in every corner of our dynamic borough.
"It was a pleasure to see people's joy at being honoured with an award, to hear all their fascinating stories and to share their passion for making Lambeth a great place to live."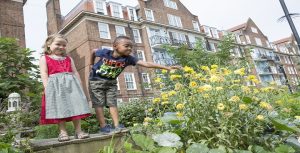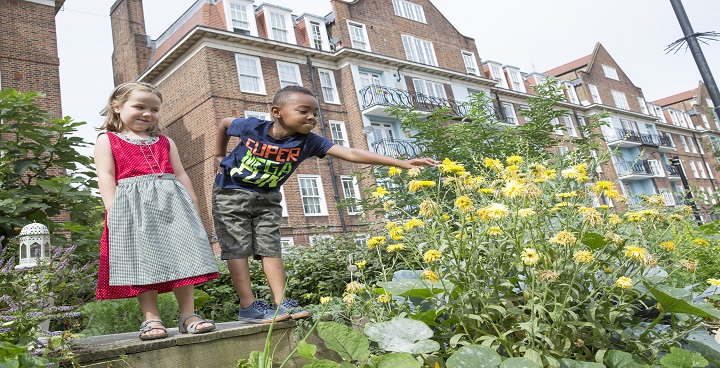 Photo: Edmundsbury Court Gardens, winners of Best food growing project, finalists for Best Private and Best Community Garden.
Best private garden
Sonia Cooper, Cressingham Gardens estate
Cindy Kemp, street property – winner
Edwin Monteverde, Chalbury House – Edmundsbury Court estate
Mr & Mrs Morris, Jupiter Court – Caldwell Gardens estate
Best community garden
Edmundsbury Court Estate
Ace of Clubs – winner
Southwell Road Residents' Garden
Best food growing project
Loughborough farm
Edmundsbury Court Estate – winner
Lairdale Estate
Paradise Garden, Coade Court (Hyde Housing)
Resident of the year
Andrew Chan Sing
Erica Tate
Molly Sinclair – winner
Bringing your neighbourhood together
George Richardson
Stephen Koegh
Pat Broderick  – winner
Innovation and Enterprise
Waterloo Community Theatre CIC
Colin Crooks – Tree Shepherd – winner
Benjamin Ackim – Sport City London Ltd / Blackprint Legacy Foundation
Voluntary or community organisation of the year
Whippersnappers
St Matthew's Project
Brixton Soup Kitchen   – winner
Young resident of the year
Streetworks Project Team – Elmgreen School
Jacqueline Gomes-Neves – winner
Rianne Yeboah-Cornelius
The judges
The private and community garden categories were judged by:
The London Garden Society
The food growing project was judged by:
Incredible Edible Lambeth
Judging panel for civic awards:
Councillor Saleha Jaffer – Mayor of Lambeth and chair of meeting
Rick Ogden – Commander for Lambeth, London Fire Brigade
Nick Collins – Representing the Metropolitan Police, Brixton
Councillor Donatus Anyanwu – Lead member for Community Relations, Lambeth Council
Councillor Scott Ainslie – Green Party, Lambeth Council
Margaret Pierre – Director, High Trees Community Development Trust
Mr Charles Ijaz – Representing South London Islamic Centre
The event was sponsored by Engie.