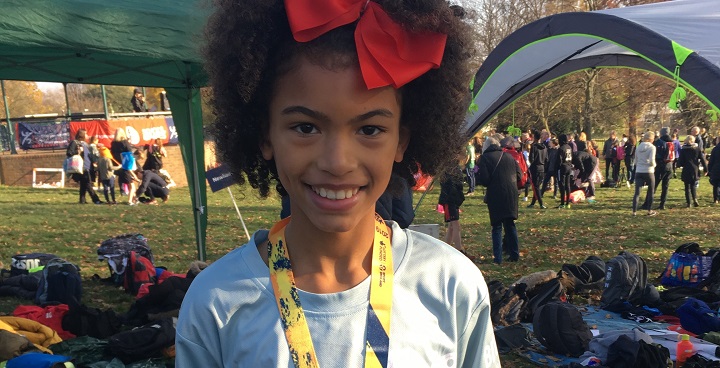 Congratulations to a young lady from Granton Primary School who represented Team Lambeth at the London Youth Games Cross Country Event, on Saturday November 17 at Hampstead Heath. Lily finished first out of 165 runners from all over London in the Under 11s. This is a fantastic achievement and we may be looking at a long distance future star.
30 different events
The London Youth Games is Europe's largest youth sports festival. It is a season of events taking place over 9 months, in which young people from across all 33 London boroughs compete against each other in more than 30 different sports, in over 50 competitions. This programme of events also includes six sports for those with disabilities and additional needs.
Who can join team Lambeth?
The Games are open to all young people, aged between 9 and 18 years old, who either live or attend a school in Lambeth. As a member of join Team Lambeth, you'll be competing against the best of 33 other London boroughs.
Team Lambeth finished in 13th position out of 33 London Boroughs. Our 2018 results include medals for team sports as well as individuals, including:
Football 3rd (Boys) Bronze medal
Football 5th (Female)
Basketball (Girls) 5th
BMX – cycling  3rd Bronze medal (Mixed Team)
Para Football Female 5th
Weightlifting 5th Girls and Boys
Swimming – Senior Girls and Boys
Swimming Para – Male
Swimming – Mini Boys
Athletics – Various disciplines
Contact us
If you want to be part of Team Lambeth and represent your Borough in the 2019 London Youth Games, please contact the Council by email
For more information
Visit the London Youth Games website