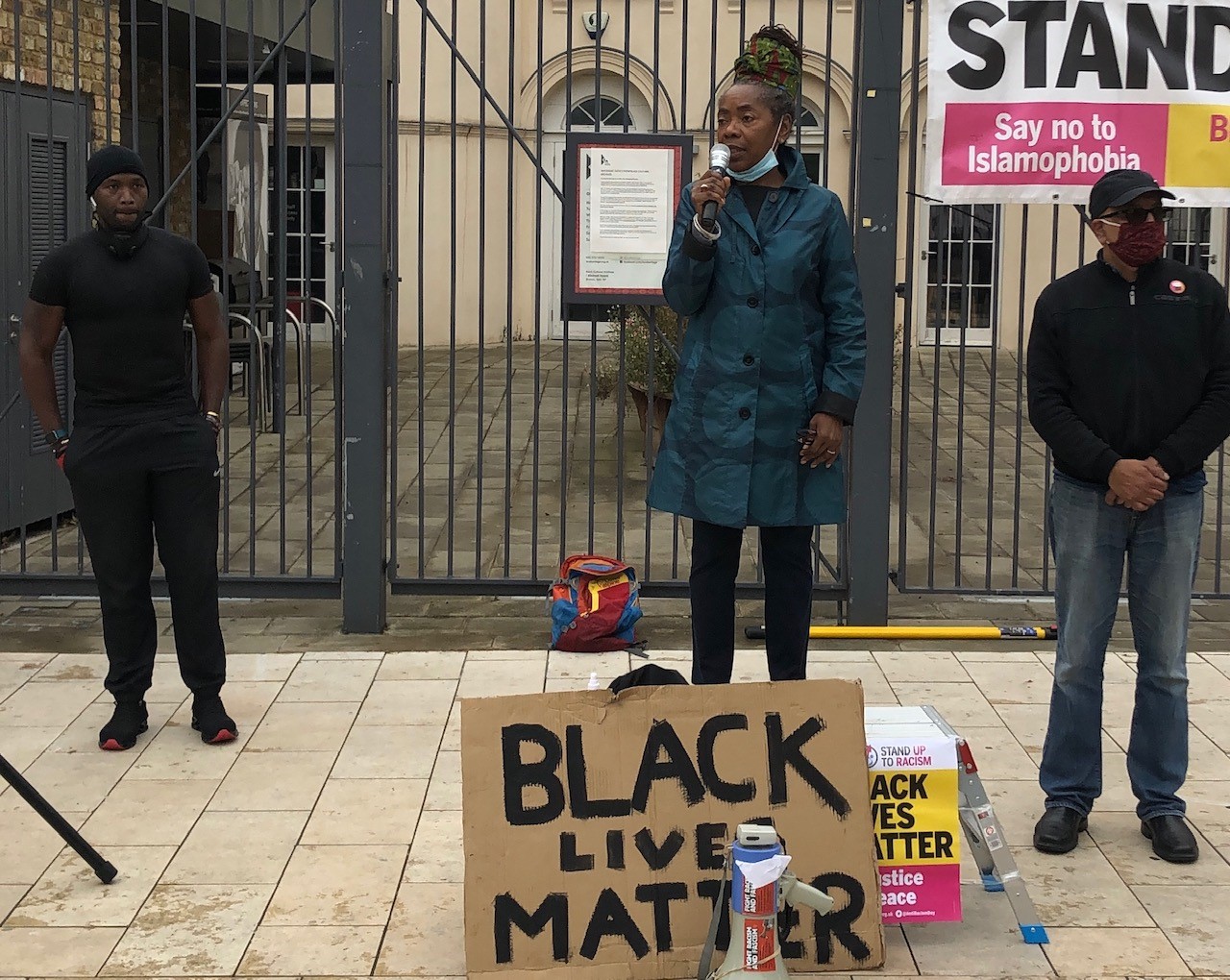 Cllr Sonia Winifred, Cabinet Member for Equalities and Culture: "In the last couple of weeks, we have responded to the enormous public outpouring of anger and concern about the killing of George Floyd and argued that this must lead public institutions to not just express solidarity with black people, but to take sustained action to address the inequalities we face. Black lives matter.
"The removal of the statue of slave trader Edward Colston has rightly focused the debate on the appropriateness of local monuments and statues on public land and council property, and the failure of our society to properly address the appalling legacy of the slave trade in this country.
"That is why Lambeth council is launching an audit of all landmarks, statues and works of art in public spaces in the borough for their links to slavery, colonialism and the oppression of black and minority ethnic communities. That audit will then be brought to community consultation, so that we can work with local communities on the appropriateness of our shared public spaces and what we choose to commemorate as a community.
"That is the approach that Lambeth has taken in recent years, including in renaming Windrush Square to commemorate the contributions of the Windrush generation to our borough.
"The square is proudly home to the African and Caribbean War memorial, the United Kingdom's national memorial to African and Caribbean service personnel who fought in the First and Second World Wars, and we are lobbying the government to make Windrush Square the home of the national Windrush Memorial.
"That the memorial was only announced after the appalling Windrush scandal, the product of the Hostile Environment policy when many people faced discrimination and deportation by the UK government after decades of living in this country is an example of how far we have to go as a country to truly ensure racial justice and equality.
"It is welcomed that the Government have finally agreed to commemorate the Windrush Generation through a permanent memorial which will tell the story for future generations. However, the fact that it had to do so only after years of injustice and pain was exposed, is itself a scandal."