The council has acted swiftly to prevent further damage to the site after local people raised concerns and the operator, Zippo's Circus, has been notified with immediate effect.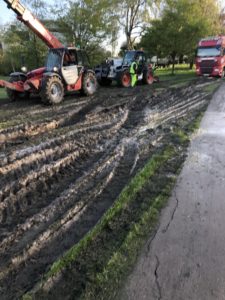 This action was taken after it was found that appropriate ground protection was not used to move equipment on the site, despite being needed due to the poor weather conditions.
Instead of stopping and seeking guidance from the council on the best approach in the circumstances the operators continued their set-up work. This contributed to the significant damaged caused to the important and much loved green space.
The terms and conditions for events at Lambeth parks make clear that event organisers are responsible for taking the necessary measures to prevent the grass in our public spaces from being seriously damaged. Zippo's have breached a number of requirements in this respect.
The operator's permit has now been revoked, in line with terms and conditions, and plans to remove the vehicles from the site in a way that will minimise further damage are underway. We will work to ensure other schedule community events on Streatham Common are able to proceed as planned.