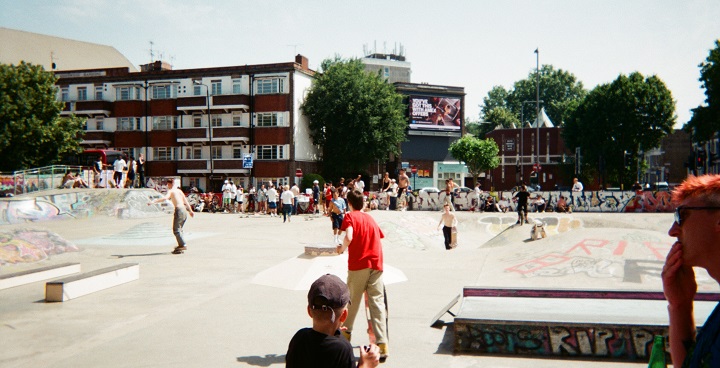 More than £300,000 is set to be spent on Stockwell Skatepark with a new surface set to be added as well as other work to improving the popular site. The upgrade and refurbishment work will start next in November and is expected to take three-months to complete.
Resurfacing
Lambeth Council has been working closely with the Friends of Stockwell Skatepark in planning the work so that the designs meets users' needs. Specialist skatepark builders Canvas Spaces will undertake the resurfacing and other changes.
Word from the Cabinet
Cllr Sonia Winifred, Cabinet member for Cabinet Member for Equalities and Culture, said: "This is an incredibly popular skatepark and well worth investing in so people can get the best possible experience when they're riding their boards, bikes or rollerblades. It's good timing to do this as skateboarding being included at Olympics for the first time this summer in Japan could attract even more people to the sport. We want to make sure Stockwell Skatepark is in great condition for as many people as possible to enjoy."
Skating experience
Much of the skatepark's design will remain the same, but as well as getting a new surface, parts of the park which will be redesigned to improve skating experience and some features will be improved to allow more skaters to use the skatepark at the same time. Once re-opened there will be a series of instructor-led activities to get children and young people in the area skating, biking or rollerblading on the newly resurfaced features. There will also be sessions for adults, including those with disabilities.
For more information
Funding for the scheme has been provided by Network Homes and London Marathon Charitable Trust, alongside Lambeth Council.
Constructed in 1978, Stockwell Skatepark is one of the oldest and most popular skate sports parks in London and is used by skaters, rollerbladers and BMXers of all ages from around the borough and beyond