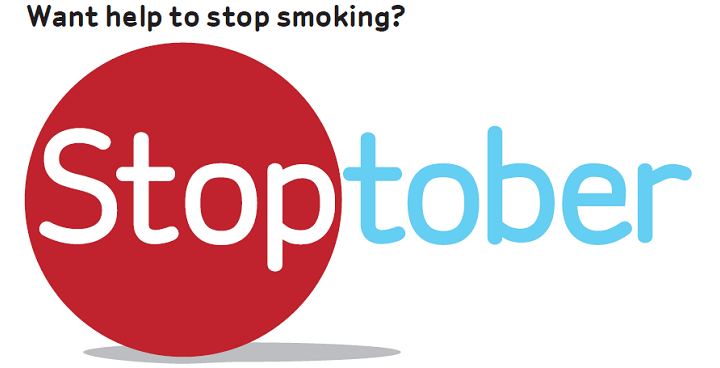 Support Available
Visit the Stoptober website to find out about a range of free and proven support available to help you start your quitting journey for 28 days and beyond. There are a range of support tools available to you – from an app, email and social media support (including Facebook Messenger), to get more information about the expert face to face support that your local Stop Smoking Service can offer, as well as information on the different types of stop smoking aids available to you; including medicines and e-cigarettes – Stoptober is here to help you.
Everyone's quitting journey is different, but you will not be alone. Nearly a million people have taken part since Stoptober began five years ago, so join in with the biggest stop smoking challenge of its kind, search Stoptober and find the right support for you.
Local Services
If you need more support why not get expert face to face support from your local Stop Smoking Service. They can offer you weekly free behavioural support and different types of stop smoking medications to help keep you stopped, either on your own or as part of a group – whichever works for you.
The service offers a range of locations across the borough, including Pavilion Health Centre, Stockwell Community Centre and Mosaic Clubhouse.
Choose the quit plan to fit your lifestyle. For more information call Lambeth Stop Smoking Service on:
You can also visit your local GP or Pharmacy and they too can provide you with the right support you need to be able to quit, free of charge.